Marc Jacobs Beauty unveiled their first-ever skincare product and long-awaited red-carpet secret – Youthquake – which was finally revealed at fashion's biggest night... The Met Gala!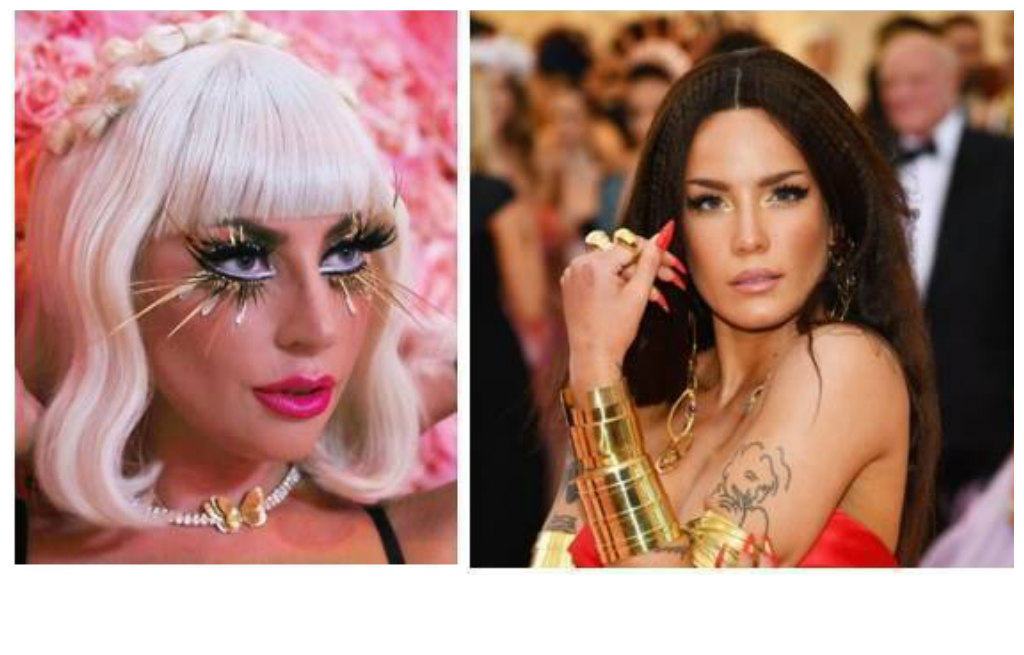 *SPECIAL FLASH SALE UNTIL THIS WEDNESDAY 5/8!* Youthquake Hydra-Full Retexturizing Gel Crème ($59) is available for a limited time NOW on MarcJacobsBeauty.com and MarcJacobs.com with early access until Wednesday, May 8th before the official launch later this month.
These celebs were sporting the Youthquake glow...
WHO: Lady Gaga
MAKEUP BY: Sarah Tanno, Marc Jacobs Beauty Global Artistry Ambassador (@SarahTannoMakeup)
KEY PRODUCTS USED: Youthquake Hydra-Full Retexturizing Gel Crème, Accomplice Concealer & Touch-Up Stick, Accomplice Instant Blurring Beauty Powder, Highliner Matte Gel Eye Crayon in Pink of Me, Highliner Gel Eye Crayon in Blacquer, Magic Marc'er Precision Pen Waterproof Liquid Eyeliner, Velvet Noir Major Volume Mascara, Le Marc Liquid Lip Crayon in Flaming-oh!, Enamored Hydrating Lip Gloss Stick in Sweet Escape
---
WHO: Halsey
MAKEUP BY: Denika Bedrossian (@DenDoll)
KEY PRODUCTS USED: Youthquake Hydra-Full Retexturizing Gel Crème, Accomplice Concealer & Touch-Up Stick, Re(marc)able Full Cover Foundation Concentrate, Dew Drops Coconut Gel Highlighter, O!Mega Gel Powder Eyeshadow in Brav-O!, Highliner Glam Glitter Gel Eye Crayon in All That Glitters, Magic Marc'er Precision Pen Waterproof Liquid Eyeliner in Blacquer, Velvet Noir Major Volume Mascara, Le Marc Lip Crème Lipstick in Sugar High, Enamored Hi-Shine Lip Lacquer Lipgloss in Skin Deep
---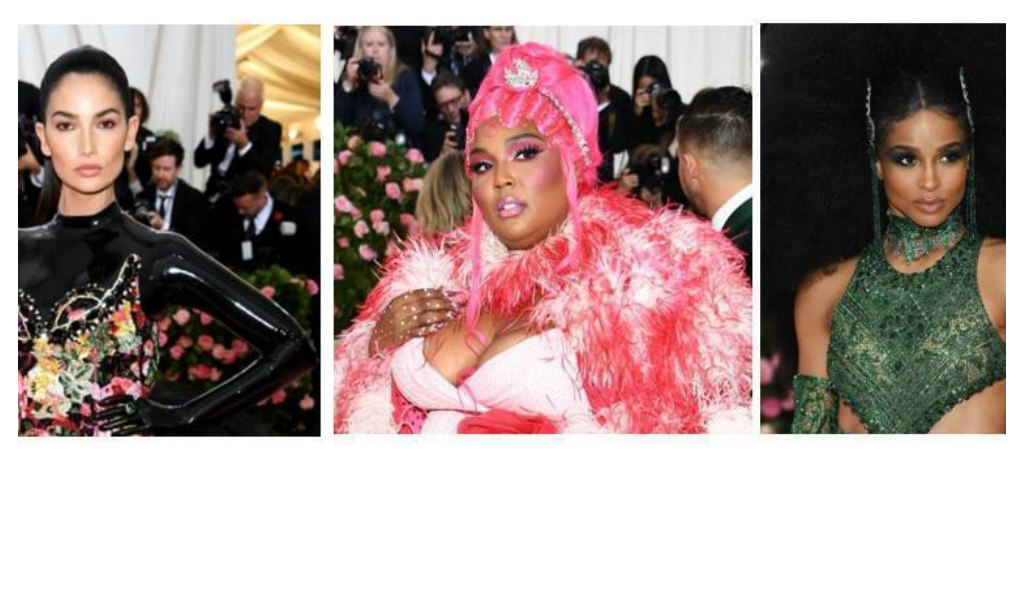 WHO: Lily Aldridge
MAKEUP BY: Quinn Murphy (@QuinnMurphy)
KEY PRODUCTS USED: Youthquake Hydra-Full Retexturizing Gel Crème, Accomplice Concealer & Touch-Up Stick, Accomplice Instant Blurring Beauty Powder, Highliner Glam Glitter Gel Eye Crayon in Glam Jam, Velvet Noir Major Volume Mascara, O!Mega Bronzer Coconut Perfect Tan in Tan-Tastic!, O!Mega Bronzer Perfect Tan in Tantric, Enamored Hi-Shine Lip Lacquer Lipgloss in Skin Deep
---
WHO: Lizzo
MAKEUP BY: Alexx Mayo (@IWantAlexx)
KEY PRODUCTS USED: Youthquake Hydra-Full Retexturizing Gel Crème, Accomplice Concealer & Touch-Up Stick, O!Mega Bronzer Coconut Perfect Tan in Tan-Tastic!, Eye-Conic Multi-Finish Eyeshadow Palette in Provocouture, Magic Marc'er Precision Pen Waterproof Liquid Eyeliner in Blacquer, Air Blush Soft Glow Duo in Lush & Libido, Enamored Hi-Shine Lip Lacquer Lipgloss in Rio
---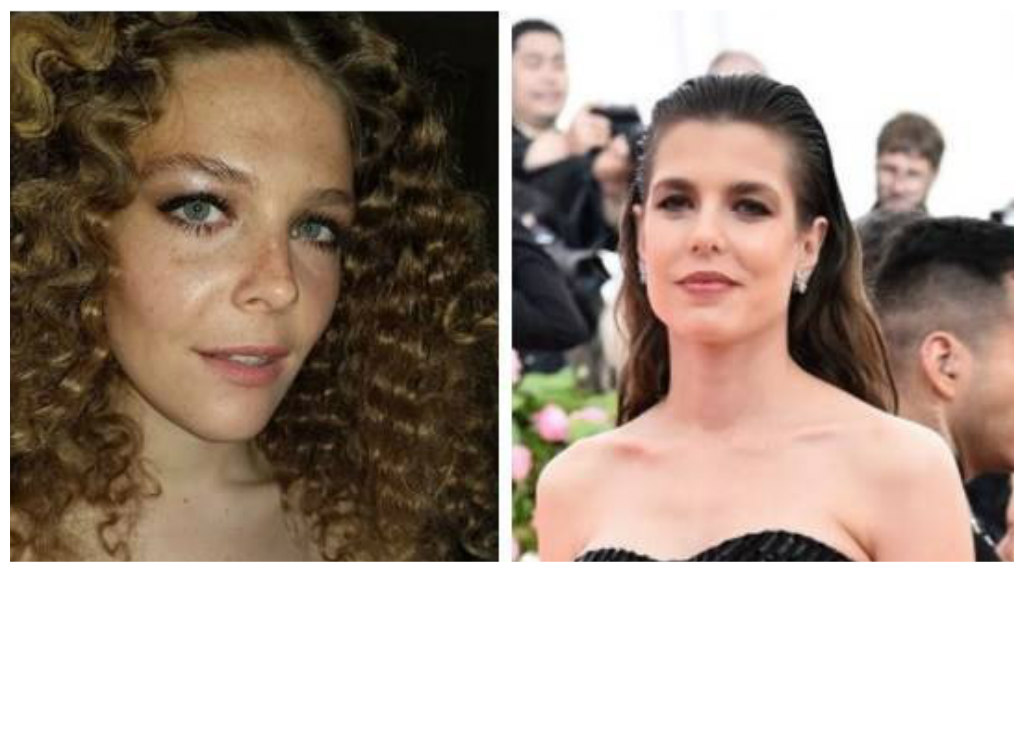 WHO: Ciara
MAKEUP BY: Yolonda Frederick (@YolondaFrederick)
KEY PRODUCT USED: Youthquake Hydra-Full Retexturizing Gel Crème
---
WHO: Maggie Rogers
MAKEUP BY: Mariel Berrera (@Mariel_Barrera)
KEY PRODUCTS USED: Youthquake Hydra-Full Retexturizing Gel Crème, Accomplice Concealer & Touch-Up Stick, Accomplice Instant Blurring Beauty Powder, Dew Drops Coconut Gel Highlighter in Dew You?, Glow Stick Glistening Illuminator, Highliner Glam Glitter Gel Eye Crayon in Glitz Alright and Glitterbug, Velvet Lash Primer, Velvet Noir Major Volume Mascara, New Nudes Sheer Gel Lipstick in Dreamgirl
---
WHO: Charlotte Casiraghi
MAKEUP BY: Brigitte Reiss-Andersen (@BrigitteMakeup)
KEY PRODUCT USED: Youthquake Hydra-Full Retexturizing Gel Crème, Accomplice Concealer & Touch-Up Stick, Accomplice Instant Blurring Beauty Powder, O!Mega Gel Powder Eyeshadow in Prim-O!, Highliner Gel Eye Crayon in Blacquer and Ro(Cocoa), Eye-Conic Multi-Finish Eyeshadow Palette in Scandalust, Velvet Noir Major Volume Mascara, Enamored Hydrating Lip Gloss Stick in Black Cherry Baby
For more information on Marc Jacobs Beauty: http://www.marcjacobsbeauty.com