June 2nd is always a very important holiday... drumroll for.... NATIONAL DONUT DAY!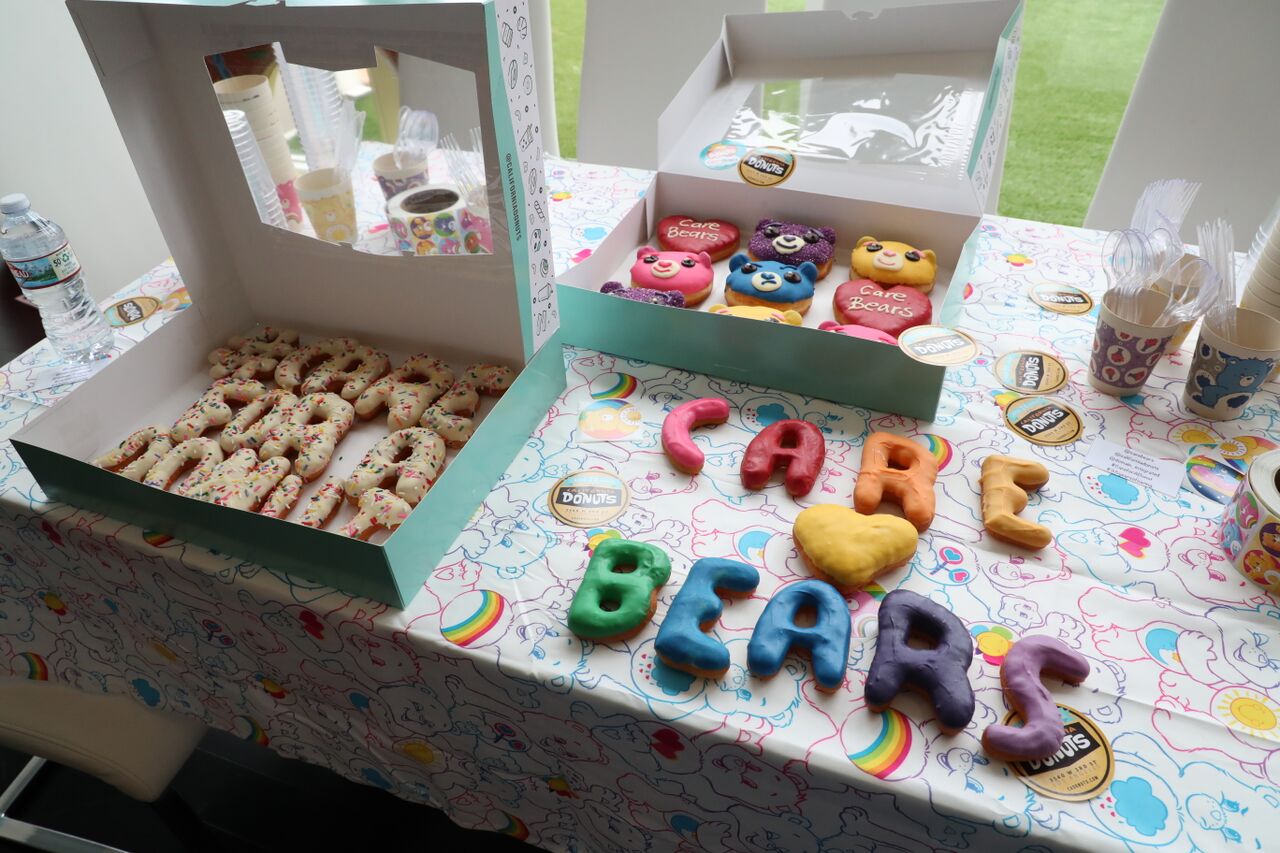 Whether you live in California or not, you've probably seen the colorful and unique donuts from California Donuts on Instagram.
To celebrate the donut holiday AND Care Bears 35th anniversary, the donut company is offering limited-edition Care Bears-decorated donuts at their flagship Los Angeles location.
The collaboration will be available from June 2, in conjunction with National Donut Day, until September 9, 2017, coinciding with Care Bears annual holiday, Share Your Care Day. You can get your free hugs from Cheer Bear and surprise giveaways.
The Care Bears x California Donuts collection will feature the colorful faces of Care Bears and some of the brand's most iconic belly badges, including the face and belly badge of Rainbow Heart Bear, a new limited-edition Care Bear with glittery fur launching in September 2017.
For the first time, California Donuts is creating a rainbow filling for the Rainbow Heart Bear donuts.
"Our freshly baked, retro style donuts bring our customers happiness all day, every day, and we think the loveable, huggable Care Bears evoke those same feelings," exclaimed Danette K, Co-Founder of California Donuts.
www.carebears.com and http://www.cadonuts.com and follow #CareForADonut on Instagram.