Marvel Studios calls Spider-Man the 'crown jewel' of Marvel comics. With five feature films to-date featuring Tobey Maguire and Andrew Garfield in this coveted role, they have finally found a king deserving of this crown. Twenty one year-old actor, Tom Holland suits up as a vivacious and extremely likeable Peter Parker in the sixth film, "Spider-Man: Homecoming." With its many sidesplitting moments, explosive action sequences and an exceptional cast including Robert Downey Jr., Jon Favreau, Michael Keaton, Zendaya and an applaudable breakout performance from Jacob Batalon; "Spider-Man" has all the makings for a memorable superhero adventure.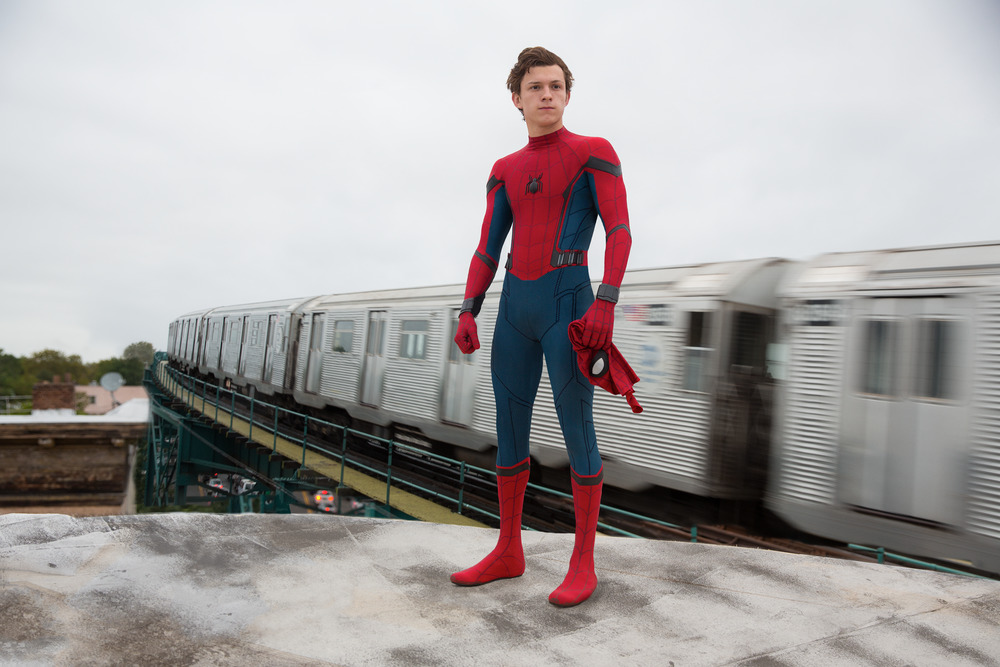 Directed by indie filmmaker Jon Watts ("Cop Car"), this latest tale returns to Peter Parker's youth, as he juggles the challenges of High School while also learning to navigate his web-slinging powers. Moviegoers got a taste of the newest Spider-man in "Captain America: Civil War," but "Homecoming" delves deeper into the boy behind the mask. After starting his "internship" with the Avengers, Peter returns to his normal life of Spanish quizzes and chemistry classes. He skips out of his after-school activities to sling around the city and save lives. The problem is; he's not quite ready. His mentor Tony Stark (Robert Downey, Jr.) aka Iron Man, is keeping a watchful eye on Peter, making sure he doesn't get into any trouble with his new spider suit and gadgets. But when the Vulture (Michael Keaton) emerges as a new villain, Peter goes against Stark's advice and attempts to save the day solo.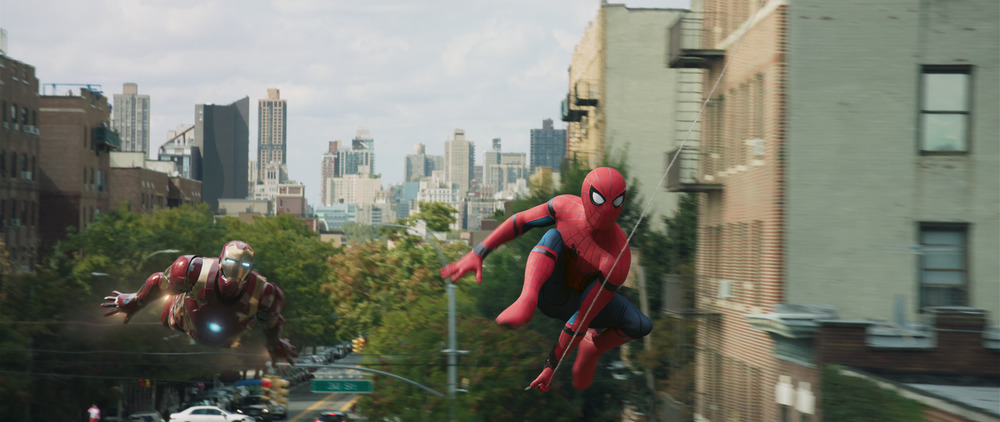 With every Avengers film, Marvel Studios President and Producer Kevin Feig, compiles a creative team of writers and directors who successfully deliver a perfect combination of humor and action. "Spider-Man: Homecoming" is no exception. While Maguire and Garfield added their own unique touch to Peter Parker, audiences will find Tom Holland's portrayal far less brooding and way more buoyant. The young British actor seems far more relatable, in part due to the screenplay by Jon Watts, Jonathan Goldstein, John Francis Daley, Christopher Ford, Chris McKenna and Erik Sommers, as well as Holland's infectious naivety and happy-go-lucky performance. The role of Spider-Man requires physical strength and stamina as much as it does acting skills. Holland, who endured vigorous training to play Billy in Billy Elliot the Musical, proves that he's more than qualified for the jumps, leaps and flips. In fact, he sent Marvel tapes of himself performing gymnastic stunts and parkour before landing the role. With his athletic abilities and the incredible stunts by the stunt performers and Stunt Coordinator George Cottle, Spider-Man is brought to life in his best form yet.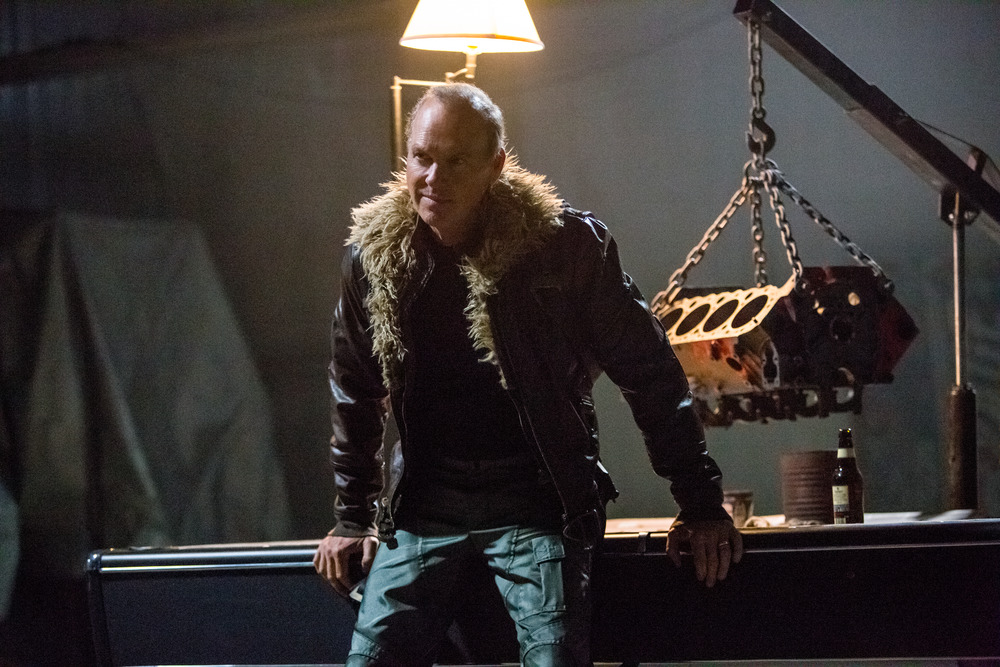 "Homecoming" is a nice blend of new characters and the classic Marvel heroes we've come to know and love, including Captain America's (Chris Evans) brief, but hysterical appearances throughout the film. The filmmakers found a clever way to introduce actress Zendaya to the Spider-Man franchise. No doubt, her chemistry with Holland will blossom even more in the following sequel (no spoilers here). Marisa Tomei makes for a pleasant Aunt May and Jon Favreau, as always, is endearing as Happy Hogan, assistant to Tony Stark. Robert Downey Jr. as Iron Man/Stark is less narcissistic this time around portraying a father-type-figure to Peter Parker.
Stepping into the shoes of the villain, Michael Keaton adds the right amount of grit to the mechanically winged Vulture. When it comes to stealing the show, of course Holland is the main man, but Jacob Batalon also shares the limelight as Ned, Peter Parker's best friend and sidekick. His impeccable comedic timing makes Batalon one of the most memorable roles in the film.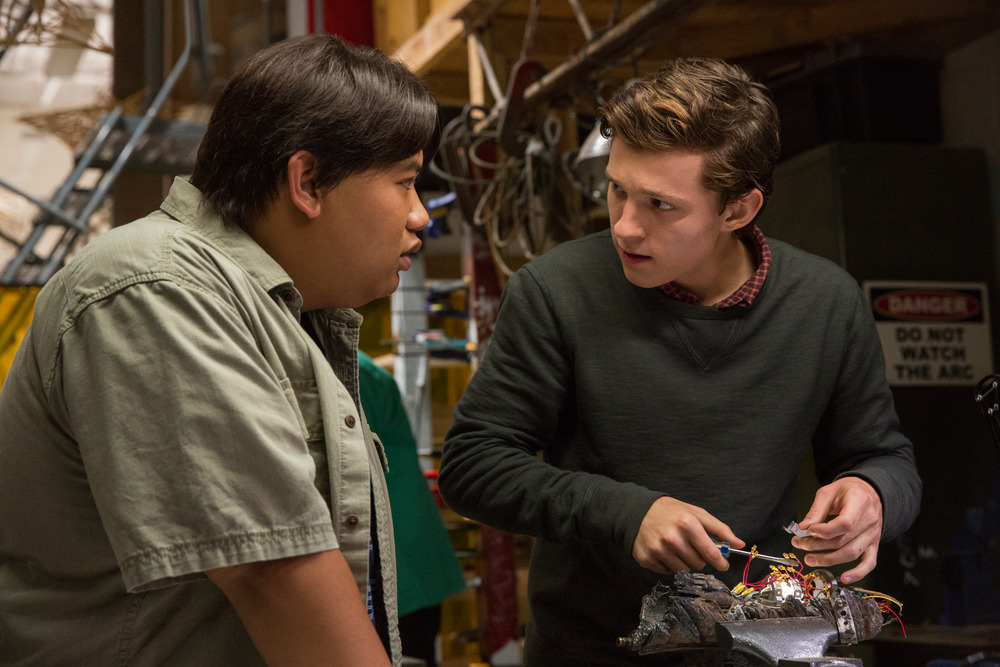 And, of course, it's not a Marvel film without Stan Lee's usual cameo.
With blockbuster season in full swing, "Spider-Man: Homecoming" checks every box on the checklist for a high-octane 3D summer adventure!
By Pamela Price
Running Time: 133 minutes
Rated PG-13 for sci-fi action violence, some language and brief suggestive comments