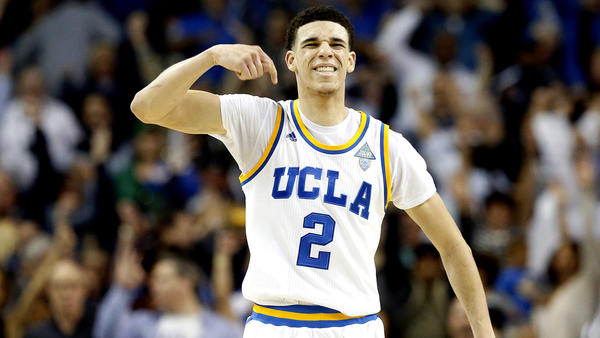 After all the proclamations, the headlines and the smokescreens, the team selecting second in this year's draft made the obvious choice. Lonzo Ball is a Los Angeles Laker.
The Lakers had 2 ½ minutes left on the clock when Ball's agent handed him a phone. Seconds later the whole table — all three Ball brothers, patriarch Lavar, two friends, and, most importantly, Lonzo himself — grinned as they took in the moment.
The Lakers selected the UCLA star one pick after the Philadelphia 76ers took Markelle Fultz, the point guard out of the University of Washington.