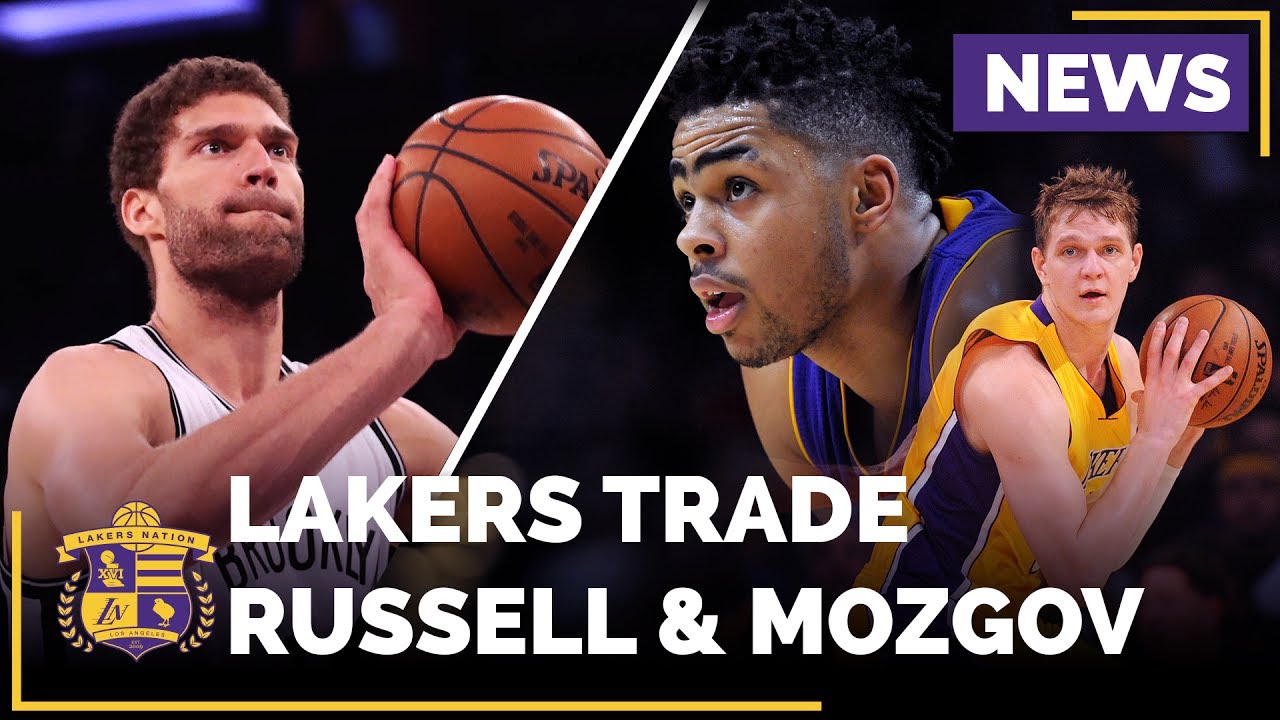 The Lakers have agreed to send D'Angelo Russell and Timofey Mozgov to the Brooklyn Nets in exchange for Brook Lopez and the 27th pick in Thursday's draft, two people with knowledge of the trade confirmed to USA TODAY Sports. The Lakers, who own the No. 2 pick, are widely expected to take Lonzo Ball now that there's an opening in the backcourt.
Mozgov has three years and approximately $48 million left on his deal while Lopez's deal expires next summer ($22 million). Russell has one more season on his deal worth $5.5 million with a team option for seven million the following season. The move clears significant salary for the Lakers and positions them well heading into next offseason when both Paul George and LeBron James are free agents.
Meanwhile, guard Nick Young declined his player option on Wednesday, ensuring he will become a free agent. Young has been leaning toward declining the option for several weeks, but made it official at the deadline for that decision. Young was set to earn $5.7 million next season. While it's possible the Lakers could sign him in free agency, that is unlikely. That means the Lakers will enter next season without either player who started in their backcourt to begin last year.