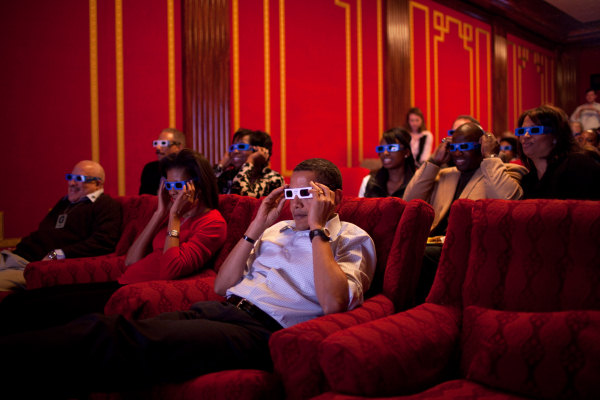 Now when you tour the White House, you'll have a chance to view the official WH movie theater.
At the direction of First Lady Melania Trump, visitors to the East Wing are now being treated to a new piece of history along the tour route. Beginning today, the self-guided tours in the East Wing include the White House movie theater.
"The White House belongs to the people of this country," stated First Lady Melania Trump.
"I believe everyone who takes the time to visit and tour the White House should have as much access to its rich history and wonderful traditions as possible. It is my hope that our visitors truly enjoy the newest piece of the tour."
In July 1942, the East Terrace cloakroom was converted into a movie theater under the direction of President Franklin D. Roosevelt. In 1982-1983, during the Reagan administration, a major remodeling introduced 51 seats in tiered rows. The most recent refurbishment in 2004-2005 was inspired by theater interiors of the early 20th century.
To commemorate the opening, the White House Visitors Office passed out White House candy to children, and spoke with some of the visitors.
The self-guided tours are available from 7:30 a.m. to 11:30 a.m. Tuesday through Thursday, 7:30 a.m. to 1:30 p.m. Fridays and Saturdays (excluding federal holidays or unless otherwise noted).