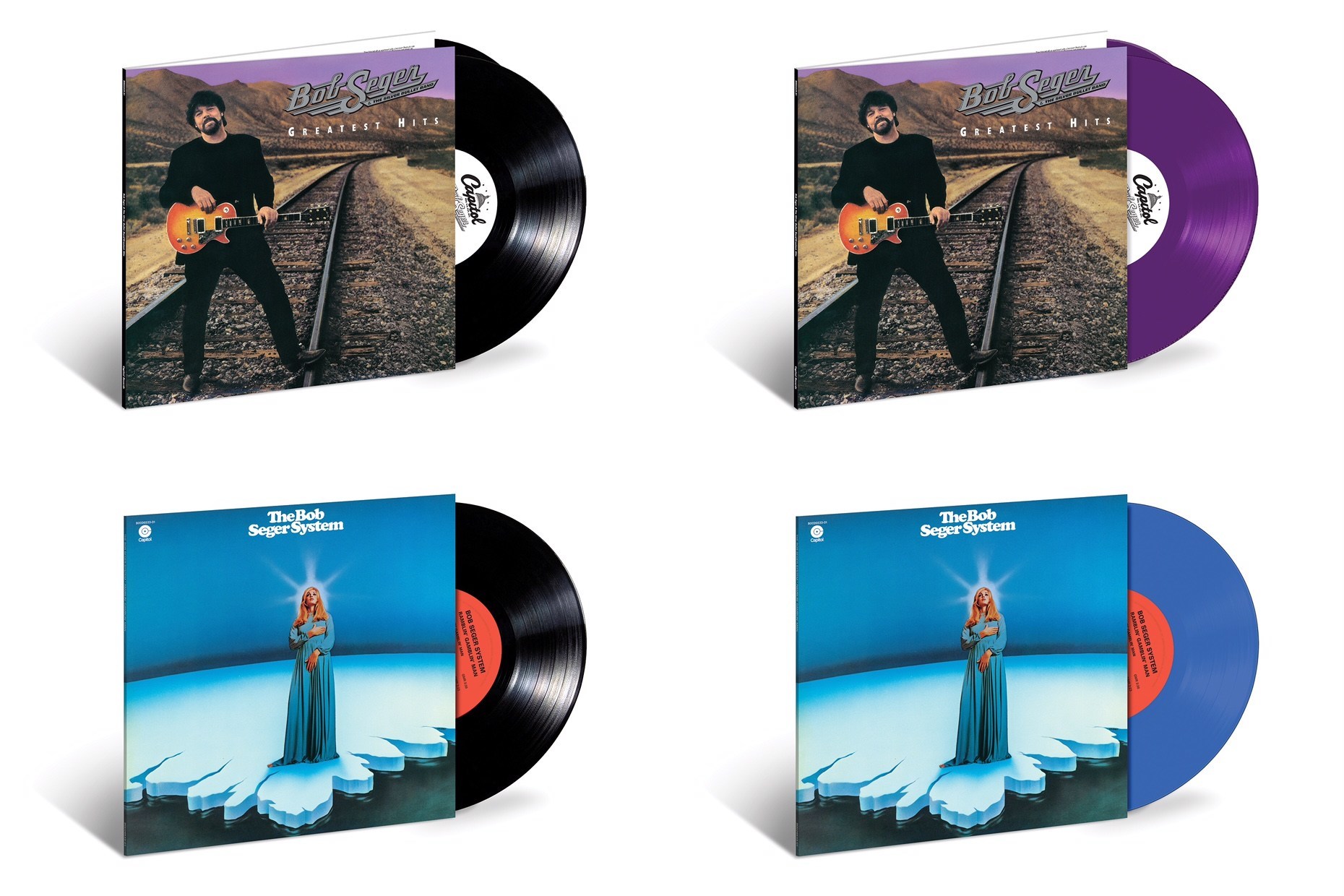 Bob Seger's Greatest Hits has been certified diamond by the RIAA for achieving 10 million units in the U.S.
To celebrate this achievement, Capitol/UMe is reissuing Greatest Hits and Seger's 1969 debut studio album, Ramblin' Gamblin' Man, on vinyl June 2nd.
Greatest Hits will be offered as a 2LP, double album, in 150gram and 180gram black vinyl. And for a limited time, Greatest Hits will be available in a special 150gram 2LP, double album, purple color vinyl exclusively on BobSeger.com.
Ramblin' Gamblin' Man will be issued in 150gram black vinyl on June 2 and for the first time in blue colored vinyl on June 9.
Originally released in 1994, Bob Seger'sGreatest Hits 14-track album includes such hits as "Night Moves," "Turn the Page," "Hollywood Nights," "Old Time Rock And Roll," "Against The Wind," "Mainstreet," "We've Got Tonight", "Like a Rock" and a cover of Chuck Berry's "C'est la Vie." The release has remained a perennial best seller and was named Billboard and Nielsen SoundScan's #1 Catalog Album of the Decade 2000 – 2010.
The Bob Seger System's Ramblin' Gamblin' Man title track was Seger's first hit record, reaching #17 on the Hot 100. The album's anti-war anthem, "2+2=?", was released in 1968 as the first single from Ramblin' Gamblin' Man. It was first released independently by Seger and became a regional hit in Detroit, Buffalo and Orlando and was picked up by Capitol Records marking his first major label release.