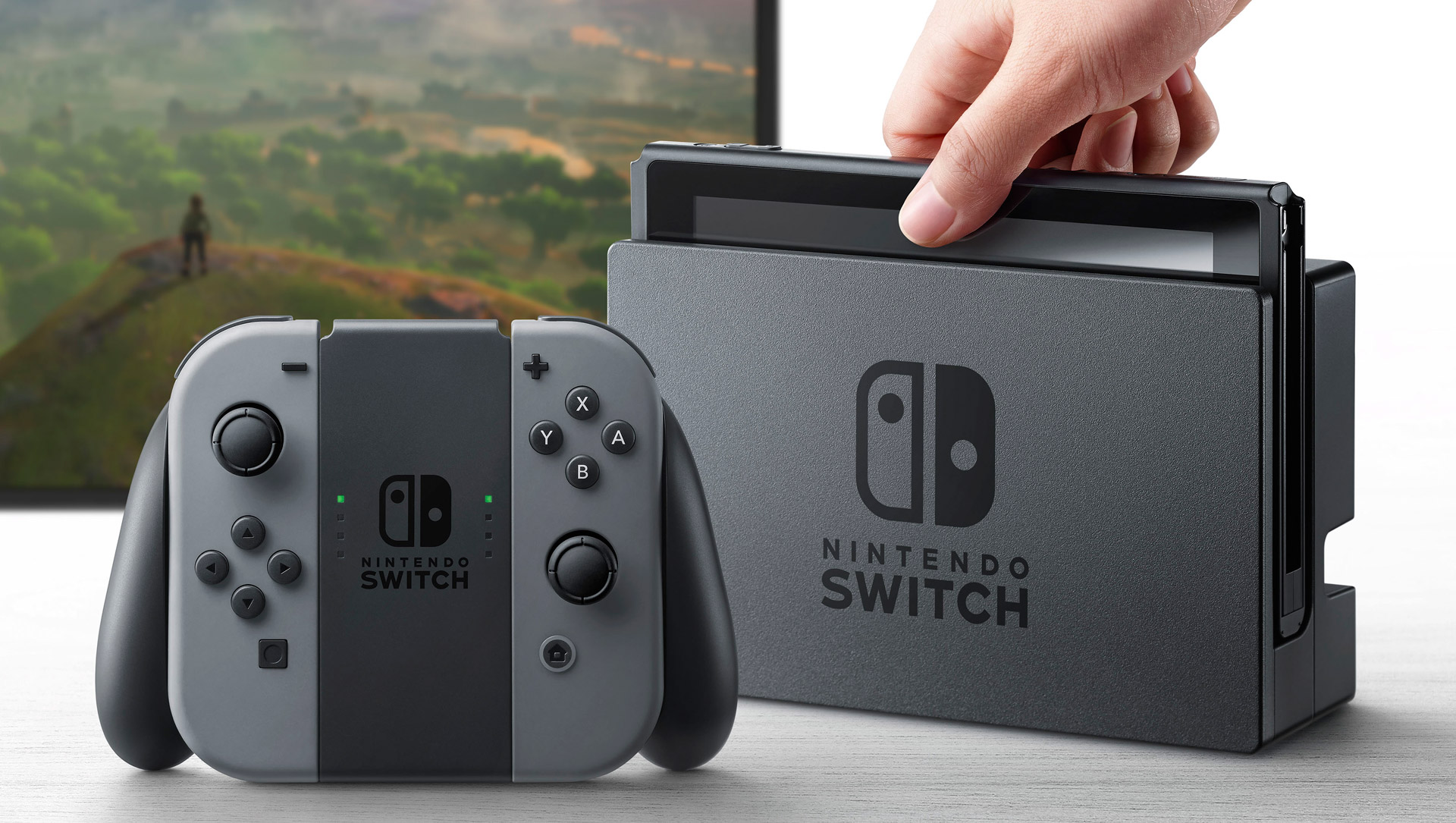 Gamers, tech-heads and 90s nostalgia enthusiasts rejoice; Nintendo is back with a new handheld console, the Nintendo Switch.
Like its predecessors, the Gameboy and Gameboy Advance, the Switch allows gamers to play their favorite games anywhere at any time, with the bonus of television connection, versatile joy-con modules and motion capabilities.
"Nintendo Switch makes it easy for anyone to enjoy their games in the living room and then quickly take them on the go," said Nintendo of America President and COO Reggie Fils-Aime. "This versatile system allows people to play in unexpected places. It's the kind of twist in gaming that Nintendo is known for."
Coupled with the Switch launch on Friday March 3, Nintendo released The Legend of Zelda: Beasts of the Wild, which is compatible with Wii U users and for sale at $59.99. This Spring, Nintendo will also release its newest addition to the acclaimed Mario Kart series Mario Kart 8 Deluxe which is available for purchase and download April 28. Zelda was among its eight launch titles.
The Switch had a strong opening weekend in the UK markets with 80,000 sales in its opening weekend. Nintendo's last release Wii U opened to only 40,000 sales. US figures have not yet been released.
Nintendo posted their first look into the Switch back in October.
The Switch has garnered mixed reviews from critics. Kirk Hamilton from Kotaku called the console "one of the finest gaming experiences" he's had in years, while Alex Cranz from Gizmodo didn't find many perks outside of Zelda.
The Nintendo Switch costs $299.99 retail. For more information, go to the Nintendo website.