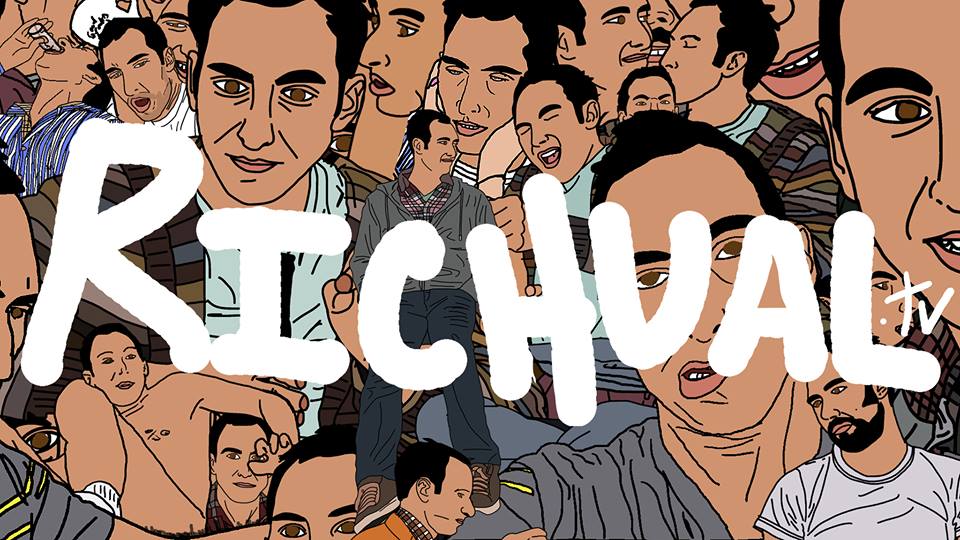 Richual is an experiemtnal web series from the forward-thinking minds of Kevin Herrera (FML) and Jesse Einstein (Kroll Show). During the course of a 10 episode premiere season, fans of the show are invited to interact with their favorite characters through Facebook and Twitter.
An alt-romantic comedy, Richual follows Richard Levine, a loveable but socially-inept programmer, who, after failing with the girl of his dreams, attempts to get back on the saddle and de-bug his love life. It's a captivating, heartfelt story which combines live action with animation to capture the franticness many millenials endure in their 20s.
Sound familiar? While the coming-of-age love story is common, the multi-platform storytelling is a breath of fresh air.
"We designed Richual, from the start, to be consumed in a way that is unlike any other; our characters are not only alive on screen but live throughout social media," said Herrera. "We've been excited for Social Media to mature into a platform that allows this kind of storytelling, and we feel that audiences are ready to receive this timeless story of love and heartache, told in a new, fresh way."
New chapters will be released every Tuesday on Richual.tv, Facebook and Twitter, with new "universe content" released throughout the week, ever-changing based on fan engagement. Einstein stars as Richard, with a cast that includes Emmy-nominated and Tony winner John Rubenstein, Keelin Woodell, Leonora Pitts, Kosha Patel and Brennan Murray.
For more information, go to www.richual.tv.