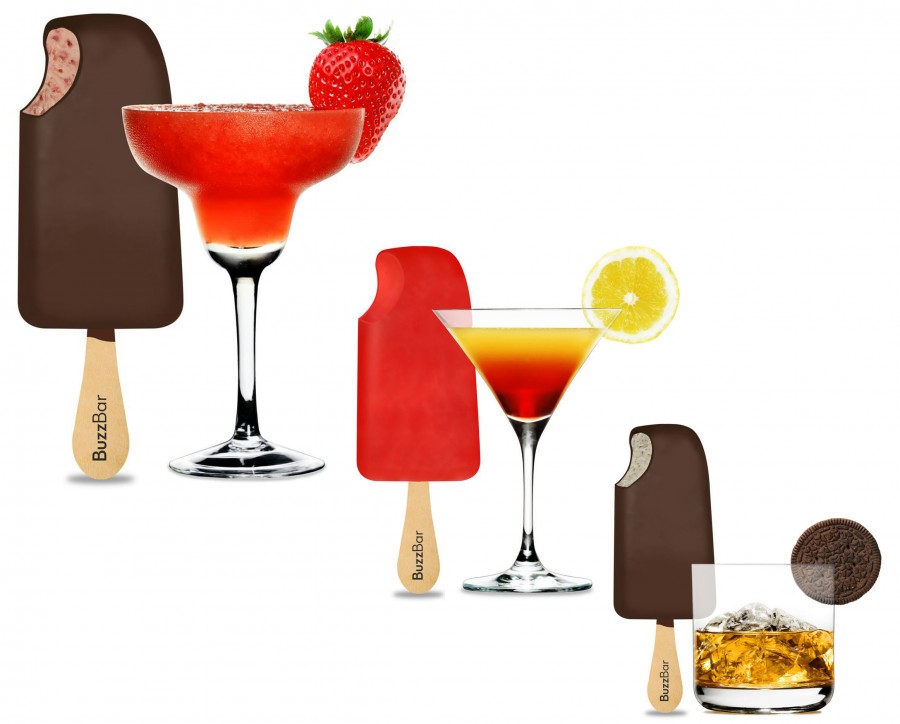 There's nothing better than a delicious ice cream bar, except one that is alcohol-infused of course! BuzzBar, the new all-natural gourmet ice cream and sorbet bars made with alcohol  is the new ice cream craze for adults. Next week, the company will launch their latest flavor in Los Angeles: the SPECIAL EDITION LARRY KING HEART BAR.
BuzzBar created this Berry Sorbet + Merlot Wine dairy-free treat, which blends merlot wine, blueberries, strawberries, raspberries, blackberries, and no high-fructose corn syrup, to benefit The Larry King Cardiac Foundation, a non-profit organization that raises awareness about heart health and facilitates life-saving treatment for individuals who would otherwise be unable to receive care.
Randy of BuzzBar told LATF that the idea for this special ice cream blend came about three years ago. They searched for "the right Chef that knew how to make the highest quality ice cream that was all-natural and healthy."
The Larry King Heart Bar is BuzzBar's second vegan flavor, joining the dairy-free Citrus Berry Drop. At only
60 calories, the sorbet bar is jam-packed with healthful anti-oxidants. It joins six premier BuzzBar flavors:
The Buzz Café: Coffee Ice Cream + Irish Cream
Blitzed Berry: Strawberry Ice Cream + Rum
Bourbon St. Chocolate: Chocolate Ice Cream + Whiskey
The Drunken Cookie: Cookies 'n Cream Ice Cream + Bourbon
Vanilla Daze: Vanilla Ice Cream + Cognac
Citrus Berry Drop: Raspberry Lemon Drop Sorbet + Lemon Vodka (dairy-free vegan sorbet)