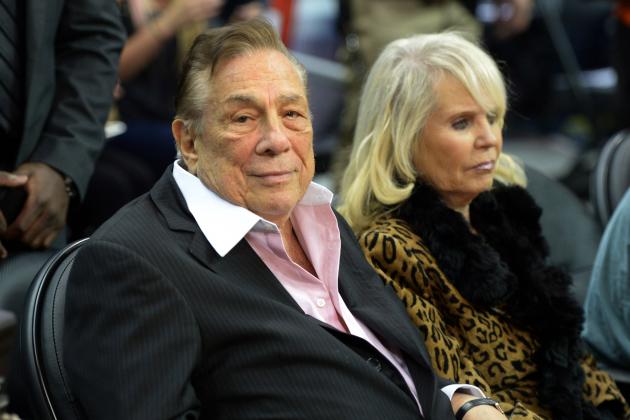 Shelly Sterlingannounced today that she has signed a binding contract for the sale of the Clippers by The Sterling Family Trust to Steve Ballmerat a price of$2 billion. Shelly Sterlingwas acting under her authority as the sole trustee of The Sterling Family Trust which owns the Clippers.
"I am delighted that we are selling the team to Steve, who will be a terrific owner,"Shelly Sterlingsaid.  "We have worked for 33 years to build the Clippers into a premiere NBA franchise. I am confident that Steve will take the team to new levels of success."
Steve Ballmersaid:  "I will be honored to have my name submitted to the NBA Board of Governors for approval as the next owner of the Los Angeles Clippers.  I love basketball.  And I intend to do everything in my power to ensure that the Clippers continue to win – and win big – inLos Angeles. LA is one of the world's great cities – a city that embraces inclusiveness, in exactly the same way that the NBA and I embrace inclusiveness.  I am confident that the Clippers will in the coming years become an even bigger part of the community.  I thankShelly Sterlingfor her willingness to entrust the Clippers franchise to me, and I am grateful to NBA CommissionerAdam Silverand his colleagues for working collaboratively with me throughout this process."
Greenberg Glusker served as counsel toShelly Sterling.  BofA Merrill Lynch acted as financial advisor.
But that's not the only big Clippers news. According to ESPN.com, reported by Ramona Shelburne, Donald Sterling was deemed "mentally incapacitated" by experts.
As tweeted by Shelburne,"The Sterling Family Trust had rules & guidelines about mental incapacitation. Very recently, Donald was found by experts to be incapacitated."
"There could still be a response by Donald Sterling & his lawyers, but his first action would be to contest Shelly's move, not NBA now."