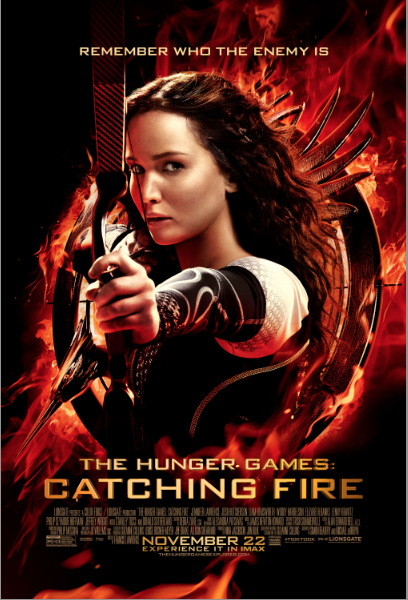 Advance tickets for Lionsgate's "The Hunger Games: Catching Fire," voted by Fandango fans as the most anticipated movie of 2013, go on sale this Tuesday, October 1 at 9:00a.m. PT, nearly two months before the movie is released in theaters on November 22.  Tickets will be available for showtimes starting at 8 PM on Thursday, November 21, as well as for special double feature screenings of "The Hunger Games" followed by "The Hunger Games: Catching Fire."
"This is one of the earliest coordinated efforts where all of our theater chains are simultaneously selling tickets for an expected blockbuster, nearly eight weeks in advance," says Paul Yanover, President of Fandango. "We are working closely with Lionsgate to launch a comprehensive content and promotional program on Fandango to support our fans' most anticipated movie of the year."
As an added bonus, every "Hunger Games" fan who purchases an advanced ticket for "Catching Fire" will receive an exclusive free download of Phantogram's "Lights," a track from the upcoming original motion picture soundtrack.  
In addition, ticket-buyers will be automatically entered into a sweepstakes, where Fandango will give away more than 17,000 prizes including HD movie downloads of the blockbuster first installment of "The Hunger Games" franchise on Amazon Instant Video, and thousands of Fandango movie tickets.
The "Catching Fire" sweepstakes grand prize will take one lucky winner and a guest on a trip to the island of Oahu with Hawaiian Airlines to stay at the world-class Turtle Bay Resort, where the movie filmed an action scene at one of its private coves.  
Also on Tuesday, Fandango will premiere an exclusive behind-the-scenes featurette on the making of "The Hunger Games: Catching Fire."