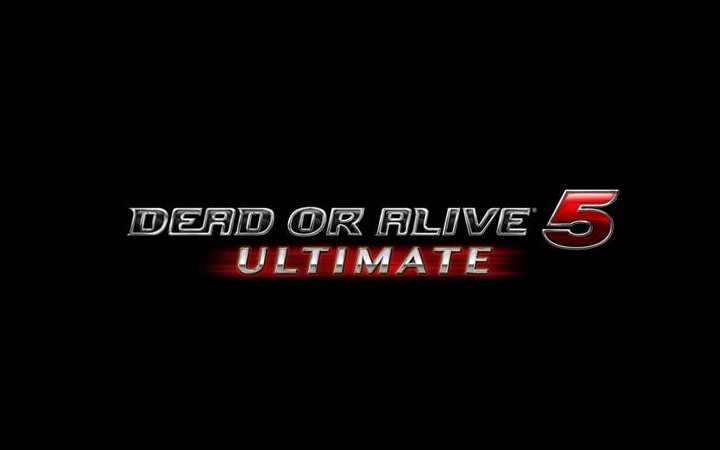 Tecmo Koei America announced today that "Dead Or Alive 5 Ultimate"is now available in North America for the PlayStation 3  and Xbox 360. Ever committed to creating the best in fighting entertainment, Team NINJA delivers the definitive "Dead Or Alive 5 Ultimate" package brimming with an immense bounty of features aimed at both novice and expert fighters alike.
"'Dead Or Alive 5 Ultimate' is without a doubt the most comprehensive fighting experience set in the Dead or Alive universe," said Amos Ip, SVP and General Manager of TECMO KOEI America. "With an abundance of new online features, stages, game modes and the addition of both new and fan-favorites to our already extensive cast of fighters, Team NINJA has delivered the 'ultimate' in fighting entertainment with features enjoyable for casual to competitive fighters."
Features new to"Dead Or Alive 5 Ultimate" add several fan-favorite characters to the biggest roster in franchise history such as the return of Ein, Leon, the introduction of the Dragon Shrine Maiden Momiji and Fiend Hunter Rachel from the "Ninja Gaiden" series as well as Jacky from SEGA's "Virtua Fighter". In addition, players can expect a plethora of new costumes, several gorgeous interactive arenas, robust training and ranking modes for increased competitive play, and upgraded online functionality and features.
Players wanting to sample what "Dead Or Alive 5 Ultimate"has to offer can play the main game content in "Dead Or Alive 5 Ultimate: Core Fighters"  ULTIMATE: CORE free of charge via the PlayStation Network.
The free version includes four fighters - Ayane, Hayate, Kasumi and Ryu Hayabusa - and almost every game mode will be available. Players can transfer unlocked titles, costumes and Story Mode progress from the PlayStation 3 version of "Dead Or Alive 5"as well as compete with combatants from both the free and full retail version of "Dead Or Alive 5". Additional characters, Story Mode and other features can be accessed for a fee.
For morevisit: http://teamninja-studio.com/doa5/ultimate/us/home.html#ftp.
"Dead Or Alive 5 Ultimate" is available for the PlayStation 3  and Xbox 360 for $39.99 and is rated "M".