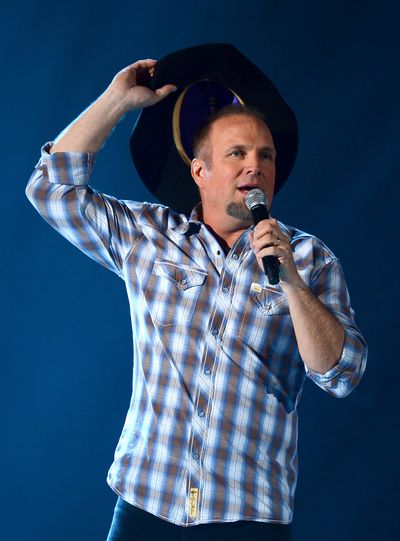 Country music superstar Garth Brooks will perform a rare live broadcast concert special, "GARTH BROOKS, LIVE FROM LAS VEGAS," from the Encore Theater at the Wynn Las Vegas, Friday, Nov. 29 (9:00 – 11:00 PM LIVE ET/ delayed PT) on the CBS.  This television concert event will feature Brooks' final performance of his critically acclaimed, one man show at the Wynn Las Vegas, which has played to sold out audiences for the past three years.
"GARTH BROOKS, LIVE FROM LAS VEGAS" will feature Brooks in a very intimate setting, playing his guitar as he takes the audience through the musical journey that led him to become the number one selling solo artist in U.S. history. He will share his experiences listening to different musicians throughout his life, starting with the music of Merle Haggard and George Jones. Then, other musicians who influenced him like Simon & Garfunkle, James Taylor, Otis Redding, Bob Seger, George Strait and many, many, more. Throughout the show, Garth will perform some of their classic songs and show you how they influenced his greatest hits.
"Blame it all on my roots," said Brooks, "This is the soundtrack of my life. Growing up the last of six kids, music was the life blood of our family and as you can imagine, mom, dad, and each kid had his or her own favorite stuff and it all funneled down to me."
CHEAT TWEET:Country superstar Garth Brooks performs LIVE concert special "GARTH BROOKS, LIVE FROM LAS VEGAS " 11/29 9PM ET/PT #CBS!http://bit.ly/HbR7Ou