His breakout album was 1968's "Gris-Gris," which introduced the Dr. John character, a voodoo man with a funky R&B sound. His performances were filled with feathers, magic dust, candles and live snakes, but the music was the most important. In 2012, Rolling Stone named "Gris-Gris"one of the 500 best albums of all time.
But the best was yet to come. His album "In the Right Place" in 1973 was produced by Allen Toussaint and featuring the Meters on backup, and his career exploded from that. It introduced his hits "Right Place Wrong Time" and "Such a Night." The Meters also backed him on 1974's "Desitively Bonnaroo."
In 1989, Dr. John won a Grammy for "Makin' Whoopee," his collaboration with Rickie Lee Jones. He went on to win Grammys in 1992 for "Goin' Back to New Orleans," in 1996 for "SRV Shuffle" and more awards in 2000 and 2008.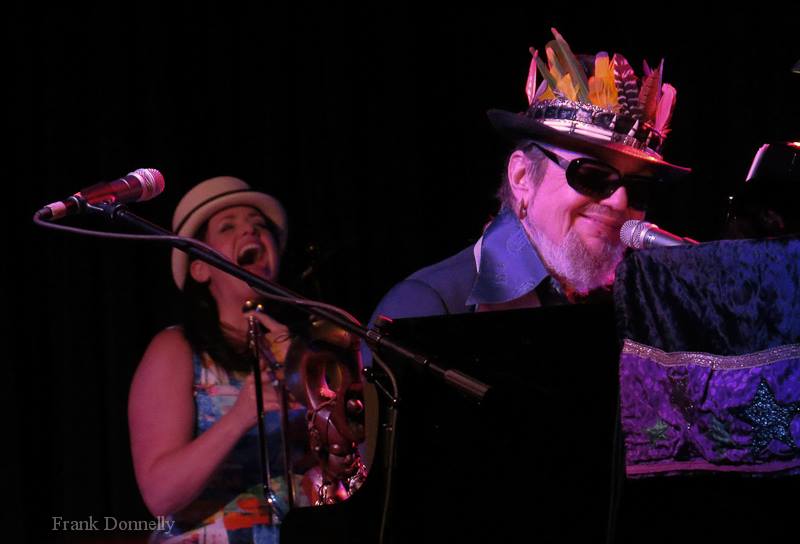 His acting career was also blossoming. He appeared in the "Blues Brothers" 2000 film and several documentaries, and also on the TV shows "Touched By An Angel" and "NCIS: New Orleans." He was also a soundtrack stalwart, with his music appearing on 88 soundtracks, including such films as "The Jungle Book," "The Princess and the Frog," "Sleepless in Seattle" and "Bull Durham."
He also composed the well-known jingle for Popeye's ("Love that Chicken") and was the inspiration for the Muppets character Dr. Teeth.