The Daymak team believes that the Daymak-C5-Blast could be the fastest electric go kart in the world.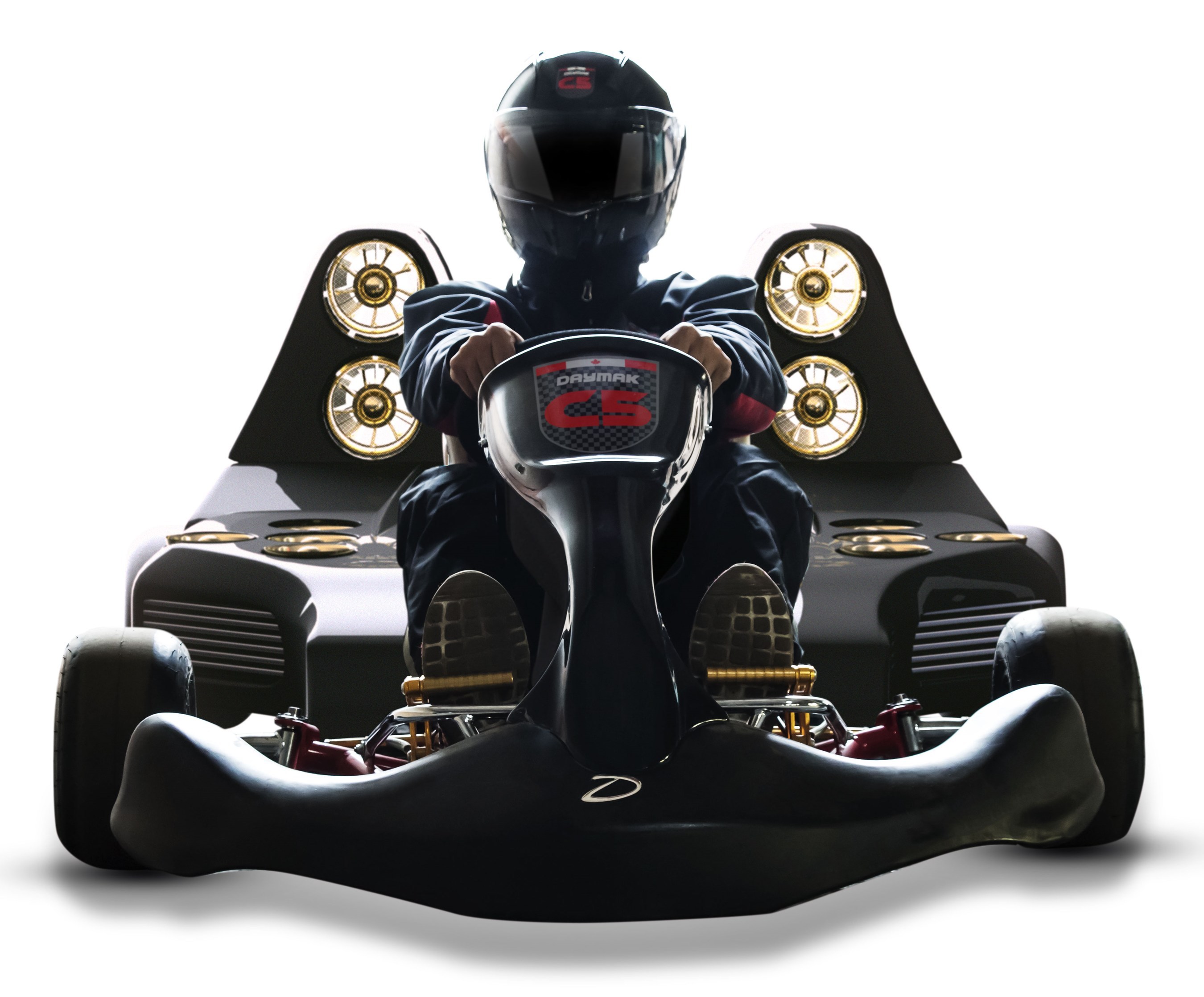 Aldo Baiocchi, President of Daymak states, "We have developed the fastest 100% clean energy go kart in the world by far. We plan to achieve 0 to 60 in less than 1.5 seconds!!! It will be a little faster than the Tesla P100D. According to the Guiness Book of World Records, the current record is being held by Hochschule Osnabrück Institut MuT, which was clocked at 0 to 60 in 2.635 seconds."
The C5 Blast Go-Kart features a liquid cool 10000w watt motor, Daymak Drive controller, 8 EDF motors for combined output of 96 kg of upwards thrust and 4 rear EDF motors for 60kg of forward thrust. The Go Kart weighs approximately 200kg, but after turning it on using the EDF motors and Daymak technology to balance the weight, goes down to approximately 100kg.
So, how much is it?
1.) Daymak C5 Blast regular with only 1 motor retailing for $9999 USD and 2.) Daymak C5 Blast EDF model for $59,995USD.
"This technology could be applied to any vehicle and give boosting power unheard of before. If you want to go faster call us! We will make your car fly!" states Aldo Baiocchi. Daymak's plan is to have Guinness Book of World Records to officially validate their current statement soon.