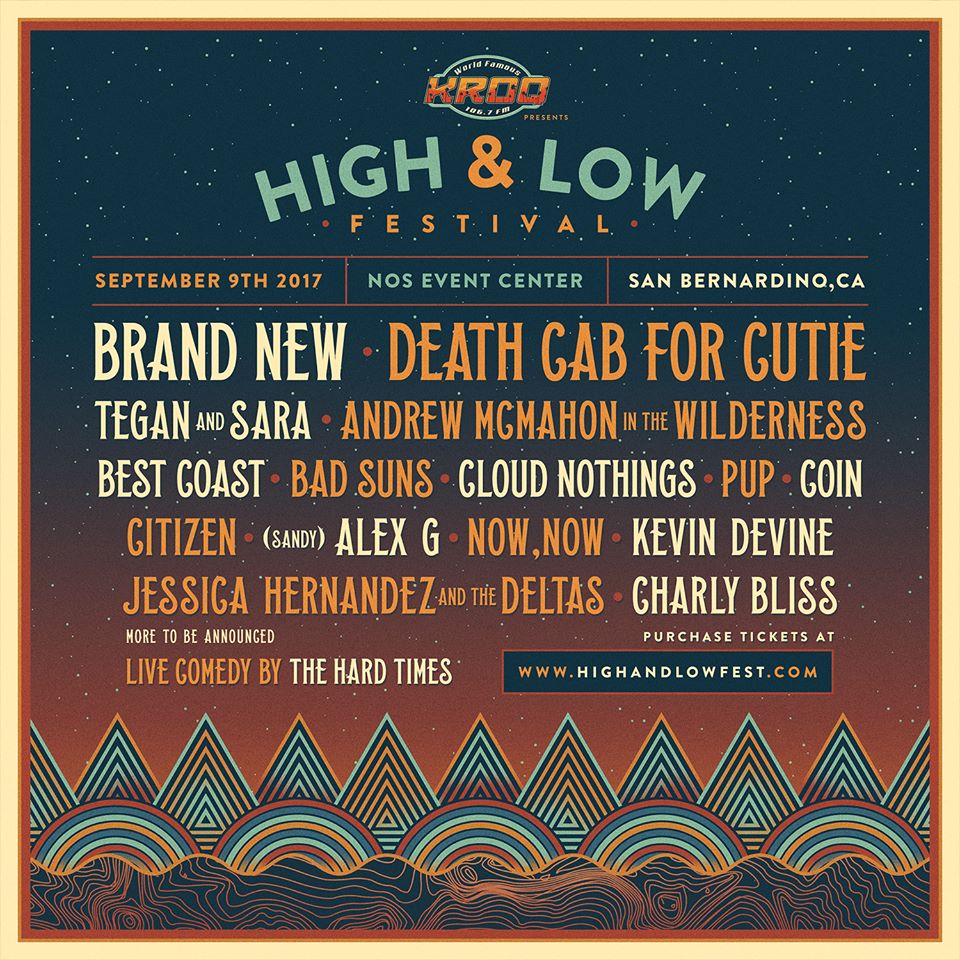 Tickets are officially on sale for the inaugural High and Low Festival, a full day concert experience featuring headliners Brand New, Death Cab For Cutie, Tegan and Sara, Live Comedy by The Hard Times and more to come! Fans can buy tickets to the event, taking place on Saturday, September 9th at the NOS Events Center in San Bernardino, CA.
High and Low Festival comes from the mind of Andy Serrao, producer of many successful Southern California festivals and owner of Chain Reaction. A reflection of both Serrao's personal listening tastes and the very nature of music, he says the festival's name has multiple meanings.
"Sonically, music has highs and lows, and emotional highs and lows, and with the California topography, we have the mountains, the desert and the ocean," says Serrao. "The name High & Low fit for us, with the vision for where we wanted to go. Great music has got me through every aspect of my life. With every high and every low, came a soundtrack in my head that defined my life. This festival is a good representation of artists that do this for myself, and tons of other people."