Sunday is Easter! It's basically the Halloween of Spring because we are munching on chocolate for a week straight. If you're wondering what to bring to your Easter lunch, here are some sweet ideas...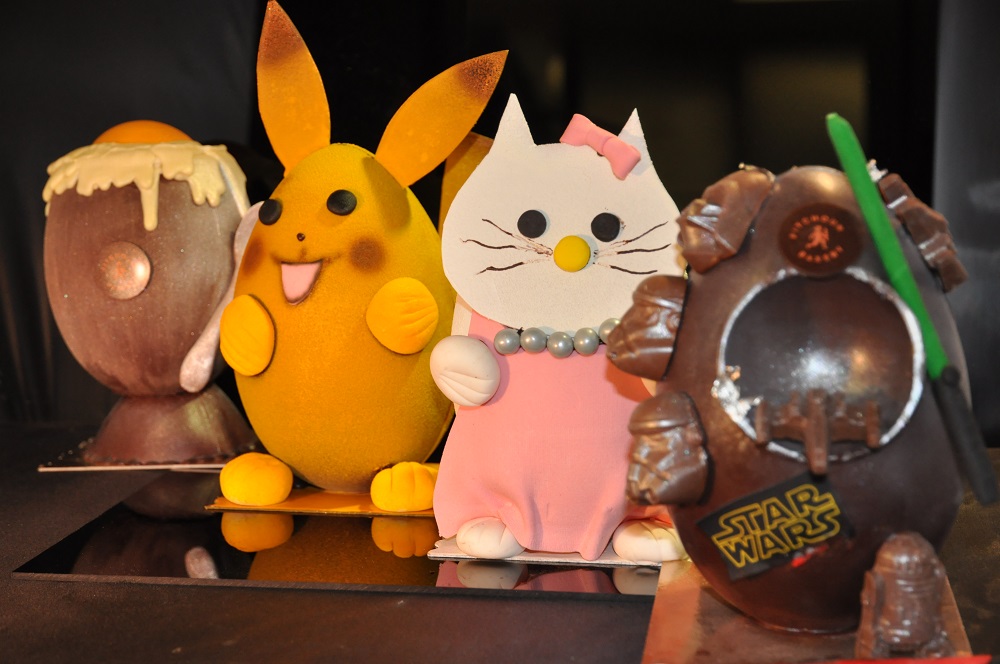 Chef Romuald Guiot of Pitchoun Bakery has whipped up some unique and fun ideas this Easter. Great for the kids, check out his Star Wars, Hello Kitty and Pokemon inspired treats! http://www.pitchounbakery.com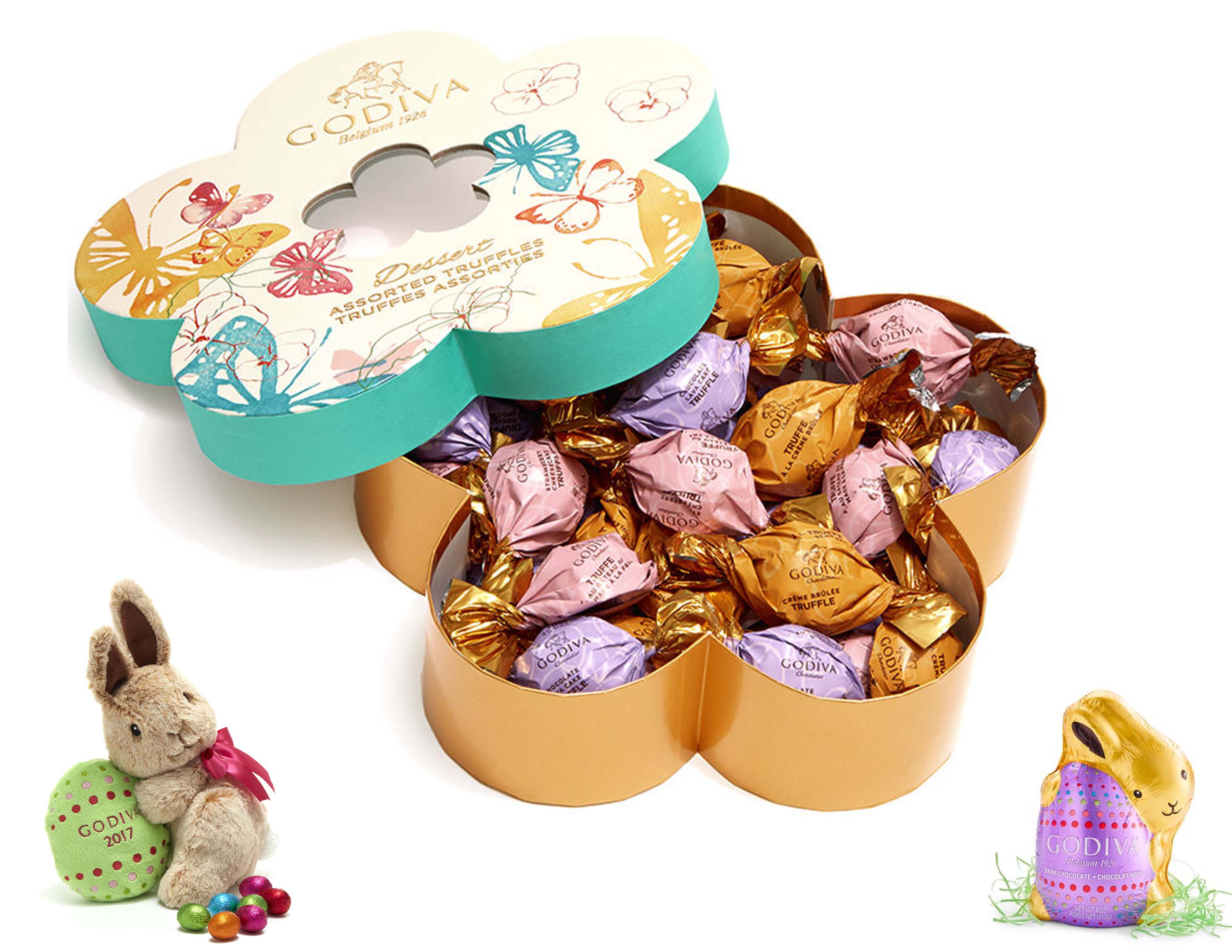 You can never go wrong with Godiva's seasonal chocolates. We tried their Chocolate Flower Gift Box with individually wrapped chocolate truffles. Not only is the box beautiful, but the chocolates are delicious. They melt in your mouth with flavors including
Strawberry Cheesecake Truffle
A La Creme Brulee
Chocolate Lava Cake (our favorite!)
And if you want to bring the traditional chocolate bunny, Godiva has them in all sizes and even with a stuffed animal.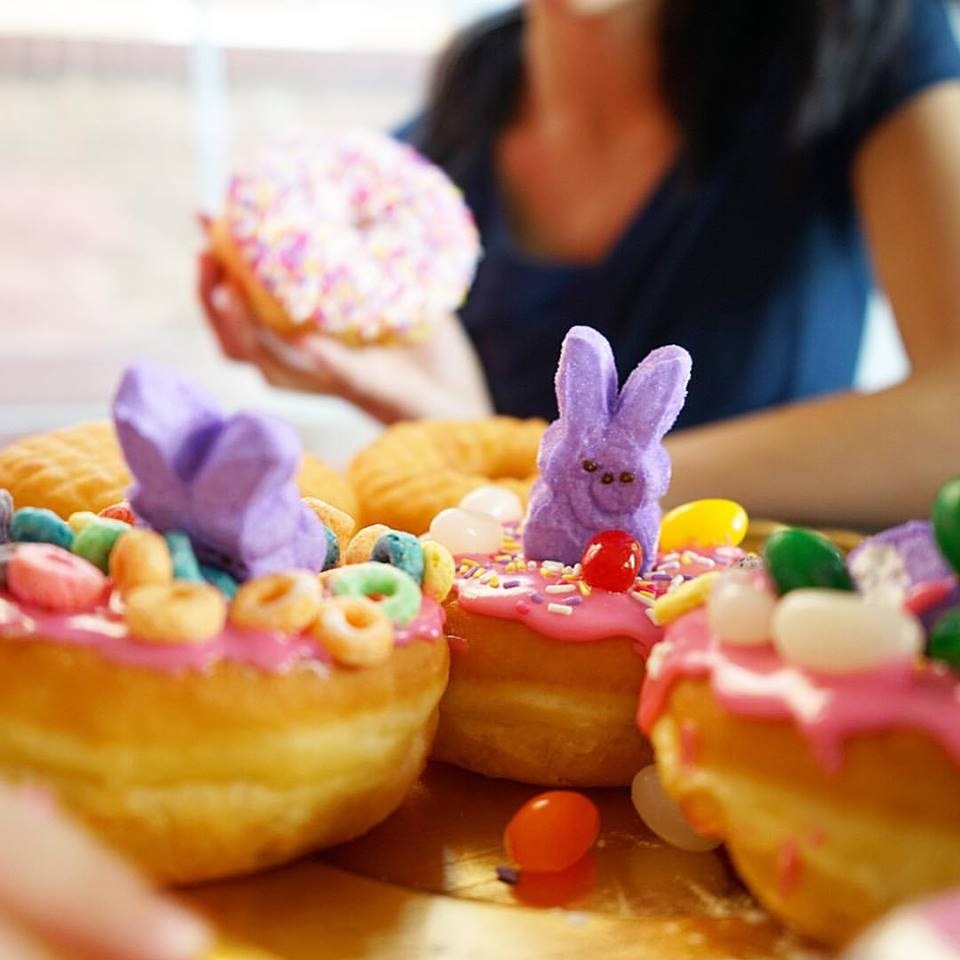 You've probably seen their donut photos all over Instagram! California Donuts creates unique custom donuts for every holiday. For Easter, they always include a Peep in the hole!