Whenever you mention 'Spring cleaning,' you know that it means deep cleaning.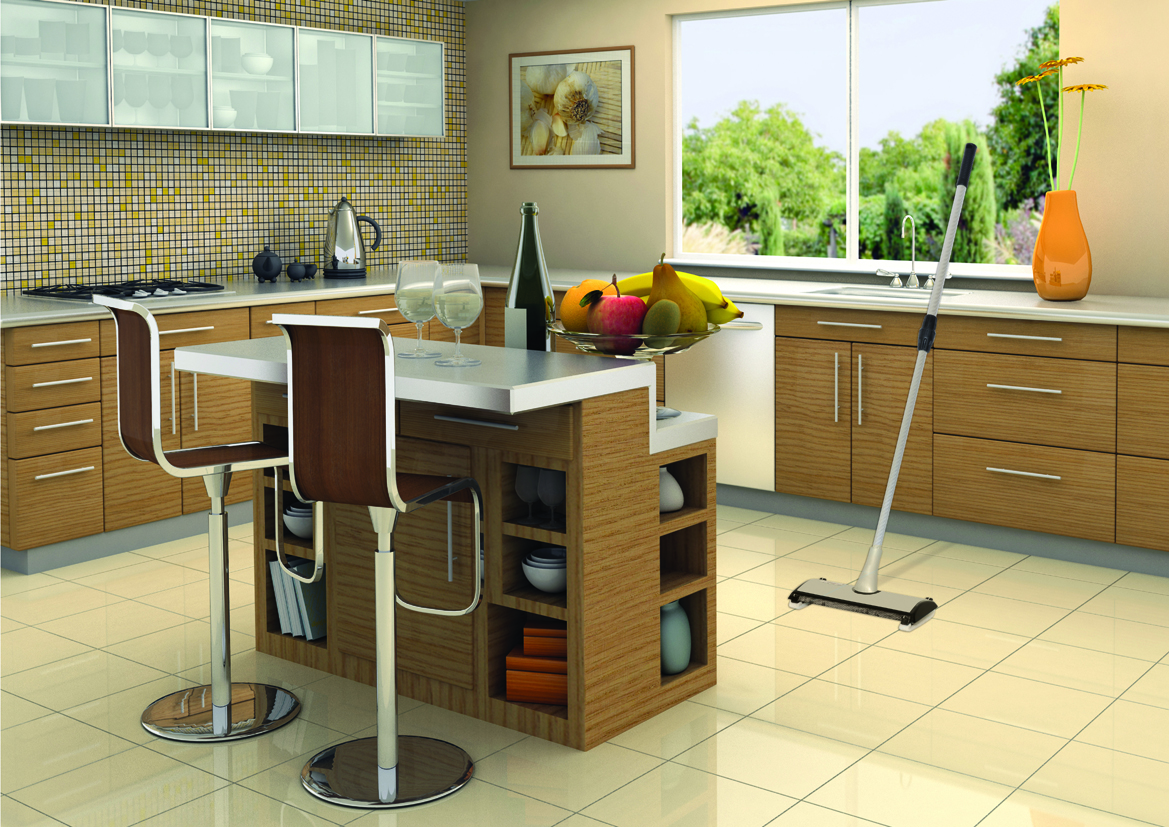 For example: cleaning the shower and the floor grout. Not so easy, wouldn't you say? Agreed! As a matter of fact, the only thing that has worked for me so far was spraying bleach mixed with water and scrubbing the floor as hard as I could. But, we know for a fact that it is not so good for the grout itself.
So the search goes continued... Recently, I came across a product called Grout Express, a revolutionary device for cleaning grout lines. No need to get on your hands and knees with the broom, which is equipped with disposable scrubbing pads.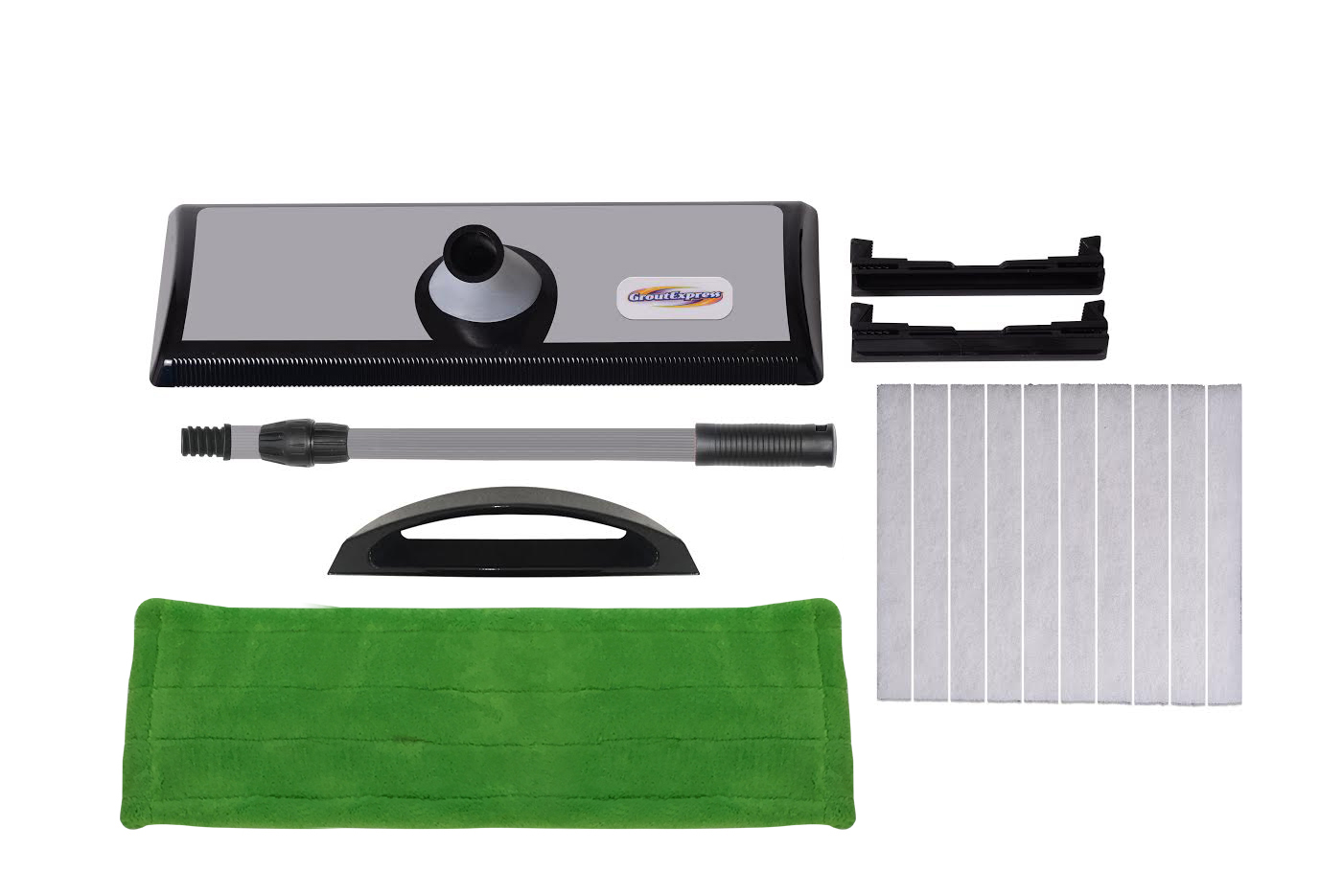 The removable aluminum pole extends out to 48.5 inch. They also have a hand-held device for the shower walls. Grout Express is more sanitary than brushes that you use over and over and is engineered to clean in the grout lines, not just the surface.
The Ultimate Tile Grout Scrubbing Device
The kit which sells for $24.99 includes: Grout express base, adjustable pole, 2 pad glides, 20 scrub pads, 1 hand held handle and a Micro Fiber pad which can be used as well on mirrors, windows and counter. It works very well. I give it a 10 in the cleaning department!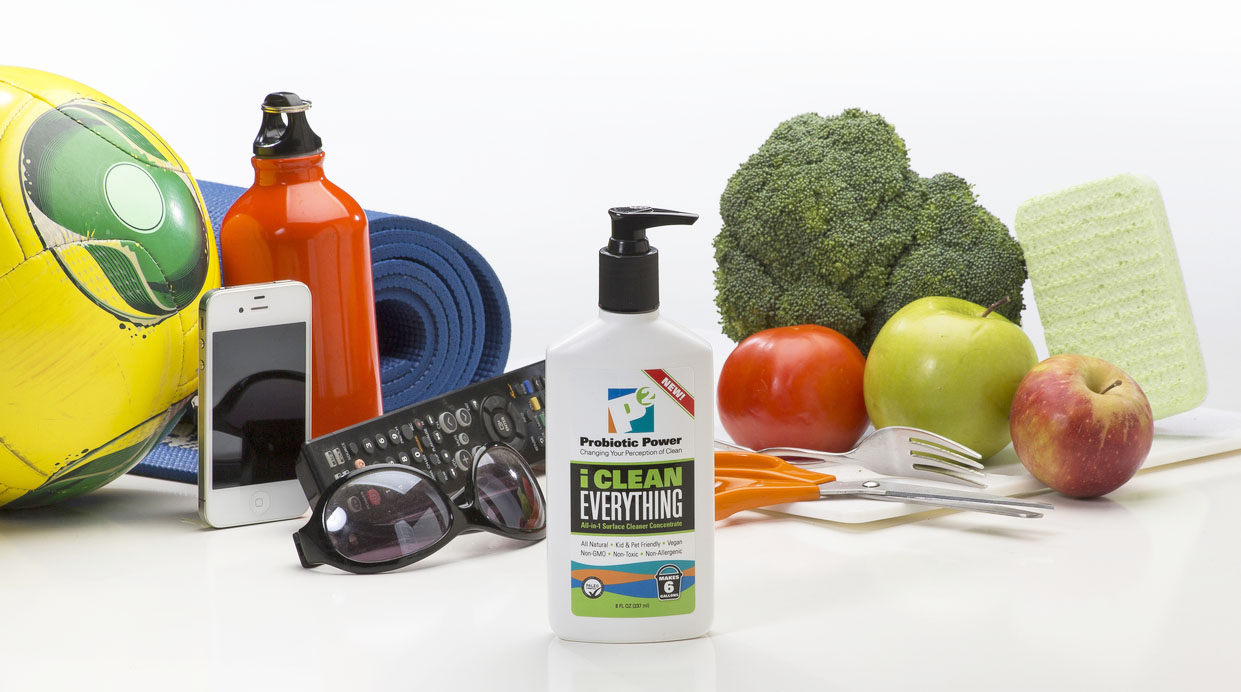 From Probiotic Power: P2 i Clean Everything All in 1 Surface Cleaner
This cleans EVERYTHING -- Porous and non-porous; glass, granite, marble, wood, stainless, tile, concrete, laminates and formica. Great for stains and odors. P2 controls mold, mildew and fungus. With detergents, enzymes and probiotics, i Clean Everything cleans at the microscopic level, going beyond conventional cleaners, to remove biofilm and protect surfaces against harmful, pathogenic bacteria, like EColi, Staph, MRSA and Salmonella for up to three days. Without biofilm, bad bacteria cannot survive. Surfaces are brighter and return to their original luster.
A Proprietary Blend of FDA GRAS Probiotics, Enzymes, Water, Biosurfactant, Proprietary Organic Scents. 100% natural probiotics, Biodegradable, Non-toxic, Non-flammable, Non-allergenic, Non-GMO, Vegan, Gluten free, Not tested on animals, Safe for children and pets, No harsh chemicals.
How does it work? It is very simple.
Shake well before each use. For smaller jobs, add 4 pumps to 8 oz of warm water. For larger jobs, add 8 pumps to 16 oz of water. Spray and wipe with a dry cloth. And, you don't even have to wear gloves…
It sells for: $15.95 for 8 oz.