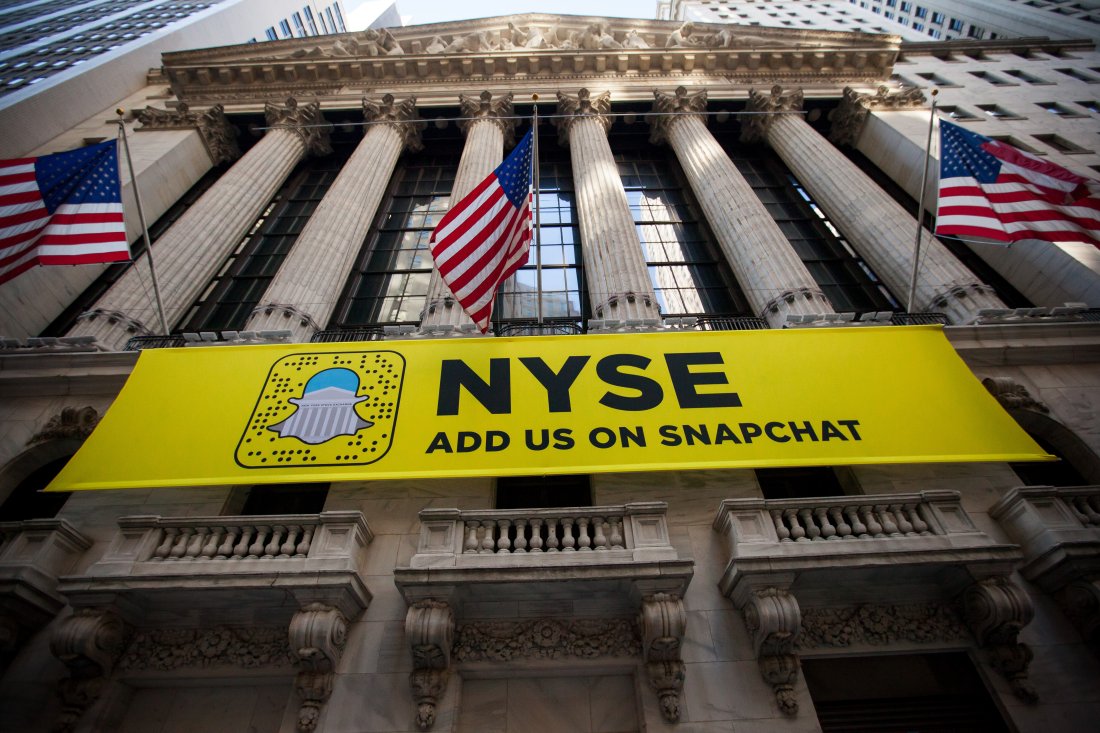 Snap Inc. better known as Snapchat, had its first day on the New York Stock Exchange (NYSE) this morning, with the introduction of their initial public offering (IPO). Snap Inc. will be identified under the symbol "SNAP."
The doggy filter made it big.
Under the IPO, Snap Inc. announced that 200,000,000 shares are designated under a Class A common stock price of $17, for a total offering size of $340,000,000. Snap and some of the selling stockholders have granted the underwriters a 30-day option to purchase up to an additional 30,000,000 shares of Class A common stock at IPO price less the underwriting discount.
To put this in perspective, Facebook launched their IPO in the spring of 2012 and opened at $38 a share. Many financial analysts found the valuation too high considering the company's financial fundamentals, and its share price dropped $4 at the end of its first day of trading. Snapchat is the highest tech industry IPO since Facebook.
Morgan Stanley, Goldman, Sachs & Co., J.P. Morgan, Deutsche Bank Securities, Barclays, Credit Suisse and Allen & Company LLC are acting as book-running managers for the offering.
Snapchat is a camera company allowing people to communicate and express themselves. For more information go to their website.