A criminally talented cast gets caught up in an aimless tale about a love quadrangle set against the vibrant Austin music scene in "Song to Song," a visually arresting but narratively tedious romantic drama starring Michael Fassbender, Ryan Gosling, Rooney Mara and Natalie Portman.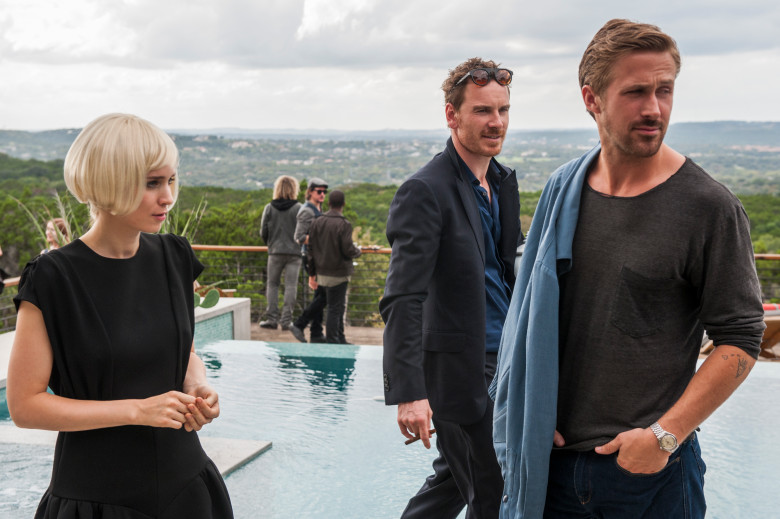 Filmed consecutively with his previous film, "Knight of Cups," back in 2012, this poetic but rambling ninth feature from veteran filmmaker Terrence Malick ("Tree of Life," "Badlands") is an impressionistic, multi-stranded tale focusing on a group of enigmatic characters trying to reconcile their artistic and romantic desires with life's harsher realities. Brimming with eye-pleasing shots from Oscar-winning cinematographer and longtime Malick collaborator Emmanuel Lubezki ("Birdman," "Knight of Cups"), "Song to Song" is gorgeously photographed yet unbearably frustrating, given its disorienting editing and borderline nonexistent narrative structure. Although the actors seem to embrace the evidently free-spirited style of this production, and achieve some refreshingly liberated performances along the way, given the stagnant storyline, "Song to Song" seems best-suited to Malick's ardent fan base.
The plot of "Song to Song," and I'm using that term loosely, revolves around Faye (Rooney Mara), an aspiring singer-songwriter trying to find her artistic bearings in the creatively fertile but chaotic Austin music world. With the help of Cook (Michael Fassbender), a successful music producer, Faye makes inroads in the music scene but also becomes corrupted by his hedonistic lifestyle. Their whirlwind romance grows convoluted by the presence of BV (Ryan Gosling), a budding songwriter and Cook's protégé who takes a liking to Faye. After the trio takes a Mexican excursion, betrayal sets in, leading Cook to pursue other romantic and musical endeavors, most notably with Rhonda (Natalie Portman), a diner waitress grappling with family problems. As these colorful characters pursue happiness in love and life, they get some artistic guidance from the likes of Patti Smith, Iggy Pop and the Red Hot Chili Peppers.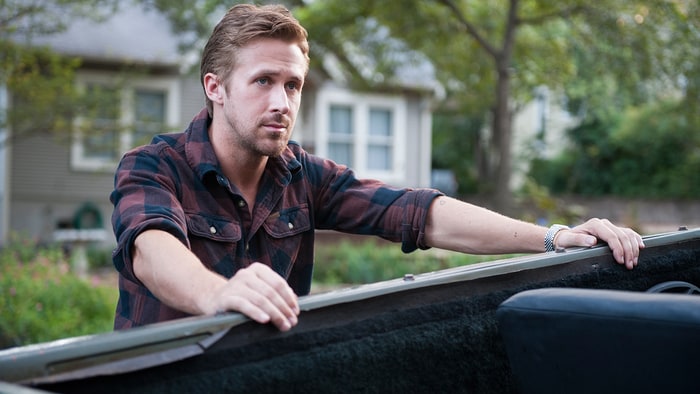 With the exception of the characters' Mexican getaway, "Song to Song" was shot entirely in Austin, and the city's laid back vibe definitely asserts itself into the leisurely narrative, so much so that audiences will likely be fighting the desire to doze off by the denouement. That said, the film is as its most entertaining during the concert scenes, shot at Austin's three most popular festivals (South by Southwest, Austin City Limits, and Fun Fun Fun Fest), and immerses viewers in the chaotic concert energy from backstage as well as among the crowd. And while it's hard to knock the writer-director for the lyrical style he basically originated with films like "Badlands" and "Days of Heaven," there's only so many enchanting nature shots and rambling voiceovers an audience can take before wanting something a little more tangible to work with.
Despite the script's frustrating subtleties, some strong performances still emerge from this experimental romance. When the quartet of actors at the story's center aren't wandering aimlessly around Austin, they're given a few dramatically satisfying moments, such as Rooney Mara's tender encounter with a female lover, played by "Skyfall"'s Bérénice Marlohe, or Ryan Gosling's character's heartbreaking encounter with his ailing father. As the wildly successful and unpredictable music producer Cook, Michael Fassbender is a risk-taking pleasure to behold as he pursues his crazy lifestyle. Natalie Portman also turns heads as the impressionable waitress who takes up with Cook only to be corrupted by his pursuit of pleasure at all costs. Holly Hunter gets to show off her dramatic chops in a scene or two as Portman's bereft mother, and Cate Blanchett shows up for a few fleeting moments as Gosling's ill-suited lover.
An interesting but bewildering look at the Austin music scene, "Song to Song" is strictly for diehard Terrence Malick fans.
Running Time: 129 minutes
Rated R for some sexuality, nudity, drug use and language.