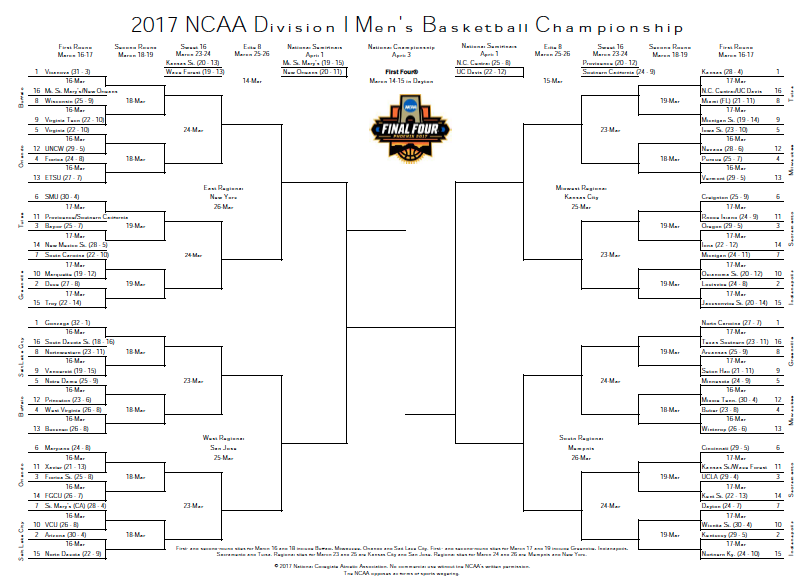 It's the most wonderful time of the year; when madness answers the call of March. Call out of work and take in the hysteria because the 2017 NCAA Tournament has arrived.
No person, computer or wizard has correctly predicted an entire bracket to date. Good luck getting the first round correct; Warren Buffet, America's uberinvestor, is prepared to offer $1 million to any employee who can do that. That should be doable, right? How about another presedence: a 16-seed has never beaten a one. Will this be the year for that?
The thing about March is no one knows what comes next.
Here is the tournament field by region.
EASTREGION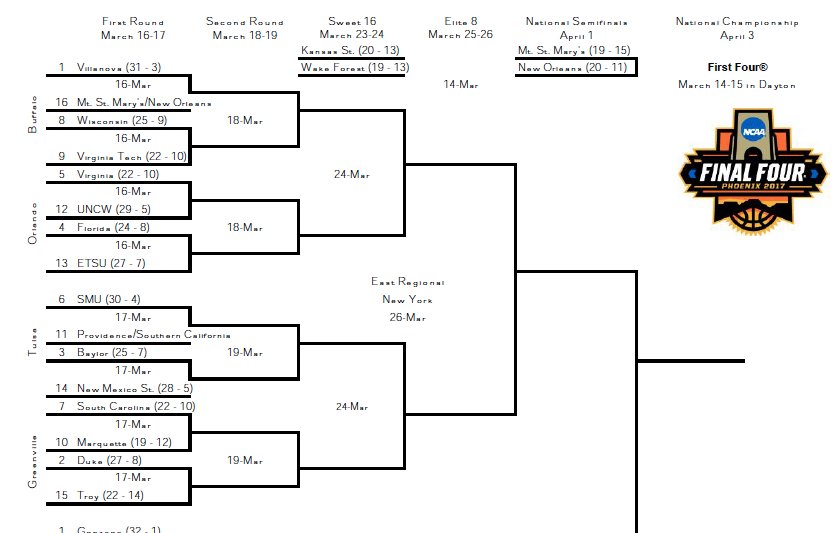 WEST REGION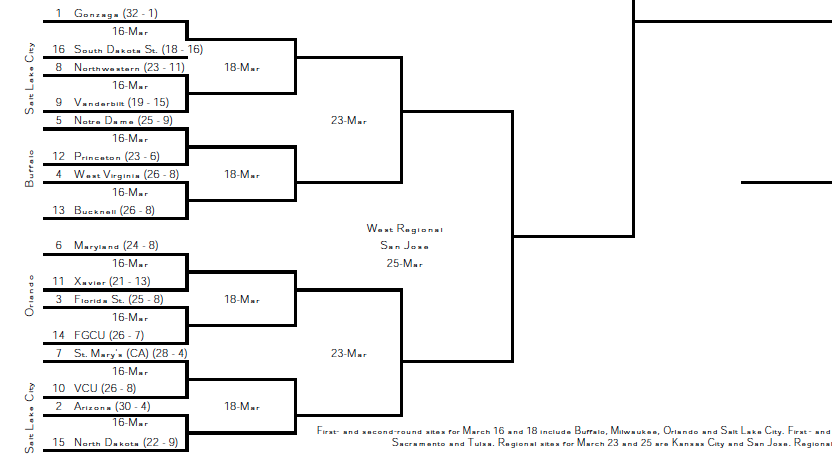 MIDWEST REGION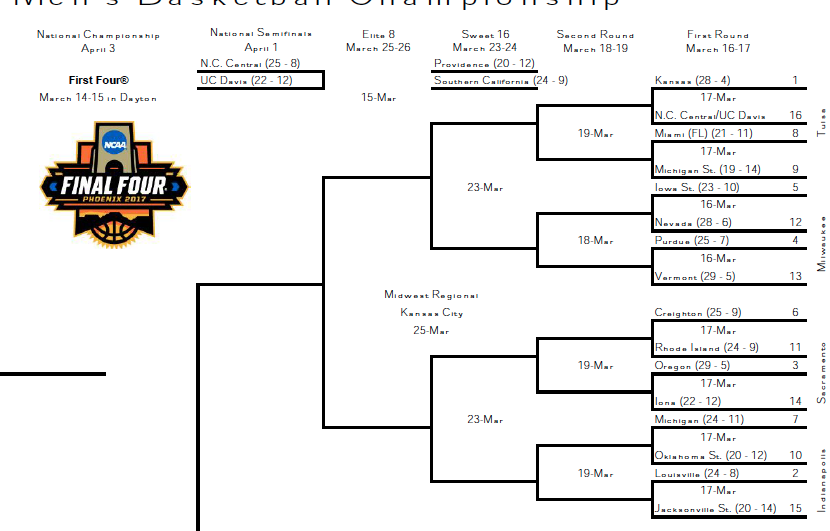 SOUTH REGION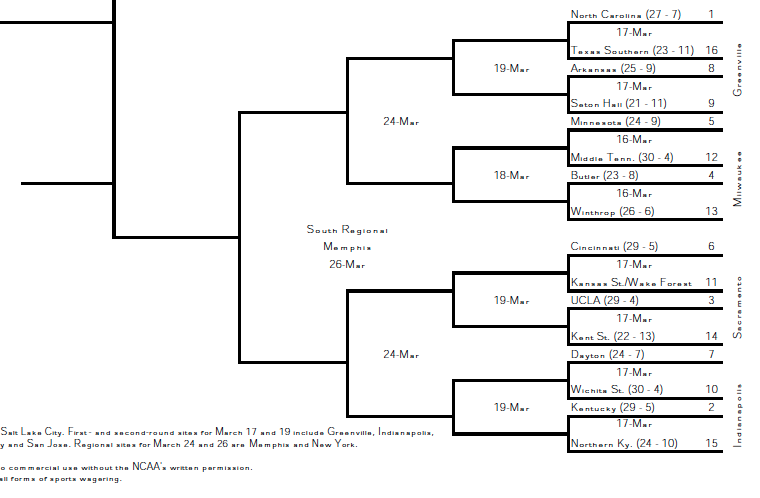 Good luck to everone with their brackets!