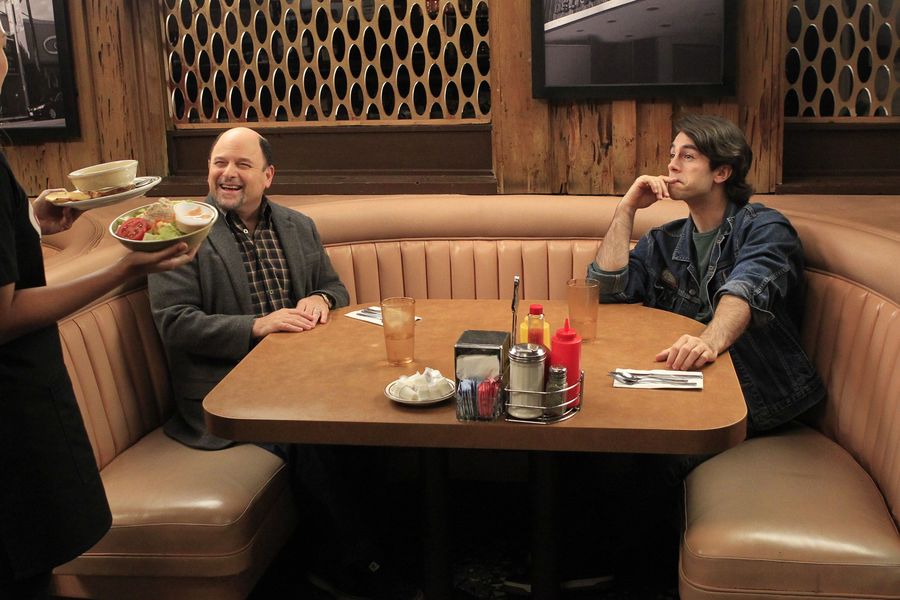 Jason Alexander is back... and not as George Costanza.
This time around, Alexander is starring in "Dinner with Dad," about a young man's weekly get-together meal with his father. Only what does that look like if your father happens to be Jason Alexander from "Seinfeld"?
Episodes of the short-form digital series will premiere on Freeform.com, the Freeform app and Hulu, starting March 10.
Actor Gabe Greenspan and his real-life father, Jason Alexander, play heightened versions of themselves on Freeform's new short-form digital series "Dinner with Dad."
The show takes place in a deli, where each week father and son get together to catch up on life. Each episode centers on Alexander's encouraging but unsolicited advice on his son's life and show business ambitions. All episodes of the series were written by Alexander and Greenspan.
The show is directed by Stoney Sharp who also serves as an executive producer alongside Virginia Melin, both of Colossal Youth.