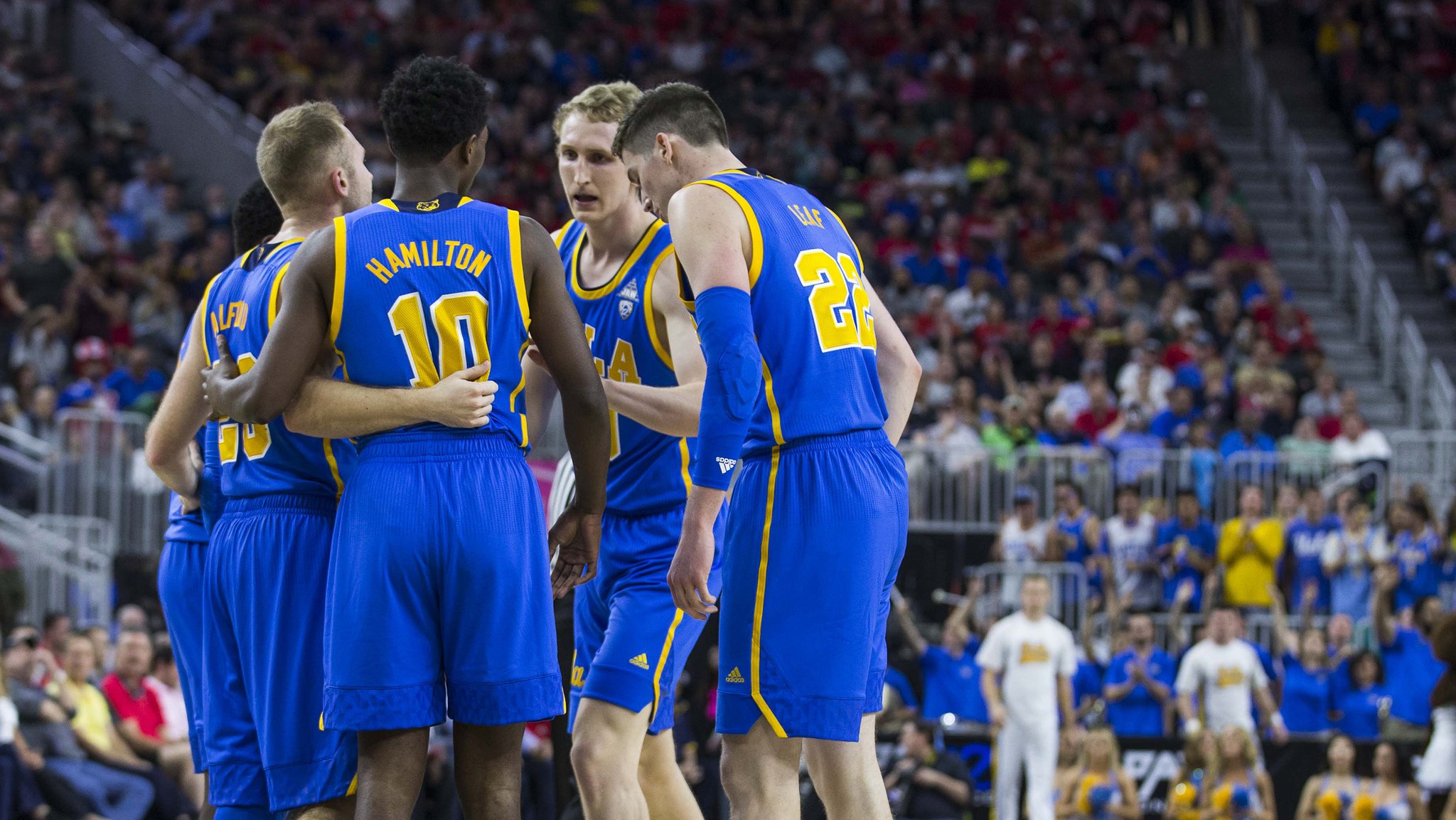 The Arizona Wildcats used a tremendous shooting display to defeat the UCLA Bruins, 86-75, in the Pac-12 Tournament semifinals.
Freshman Lauri Markkanen scored 29 points to lead the Wildcats, who shot 50% from the field and made 10 out of 20 three point attempts for the game. The Bruins shot an icey 4-25 from distance, which proved to be the difference.
Like Thursday night's quarterfinal matchup against USC, Lonzo Ball looked out of sorts. The freshman was held to eight points while his backcourt partner Bryce Alford only scored five.
UCLA lost to Arizona at home early in the season and returned the favor at McKale Center with a 77-72 victory on Feb. 25. Coach Steve Alford called a timeout with a second left in that game and it apparently riled up the Wildcats, who were hoping for a rematch after advancing to the tournament semifinals. Arizona won the first meeting 96-85.
The first half of the rubber match between Pac-12 powers was an entertaining mix of athletic plays, superb defensive stretches, followed by runs of fantastic offense.
Arizona had the last burst, taking a 41-35 lead into halftime after making 7 of 13 from 3-point range while the Bruins went 2 for 12.
Ball struggled with foul trouble in the quarterfinals against USC and wasn't much of a factor in the first half against Arizona, with as many turnovers (four) as points and assists combined.
Arizona continued to hit shots as UCLA continued to clank, stretching the lead to 63-48 as the decibel level in T-Mobile Arena continued to rise.
Thanks to their emotional win, Arizona takes on Oregon in the Pac-12 Tournament Final tonight at 8:00pm PST.
*AP Release