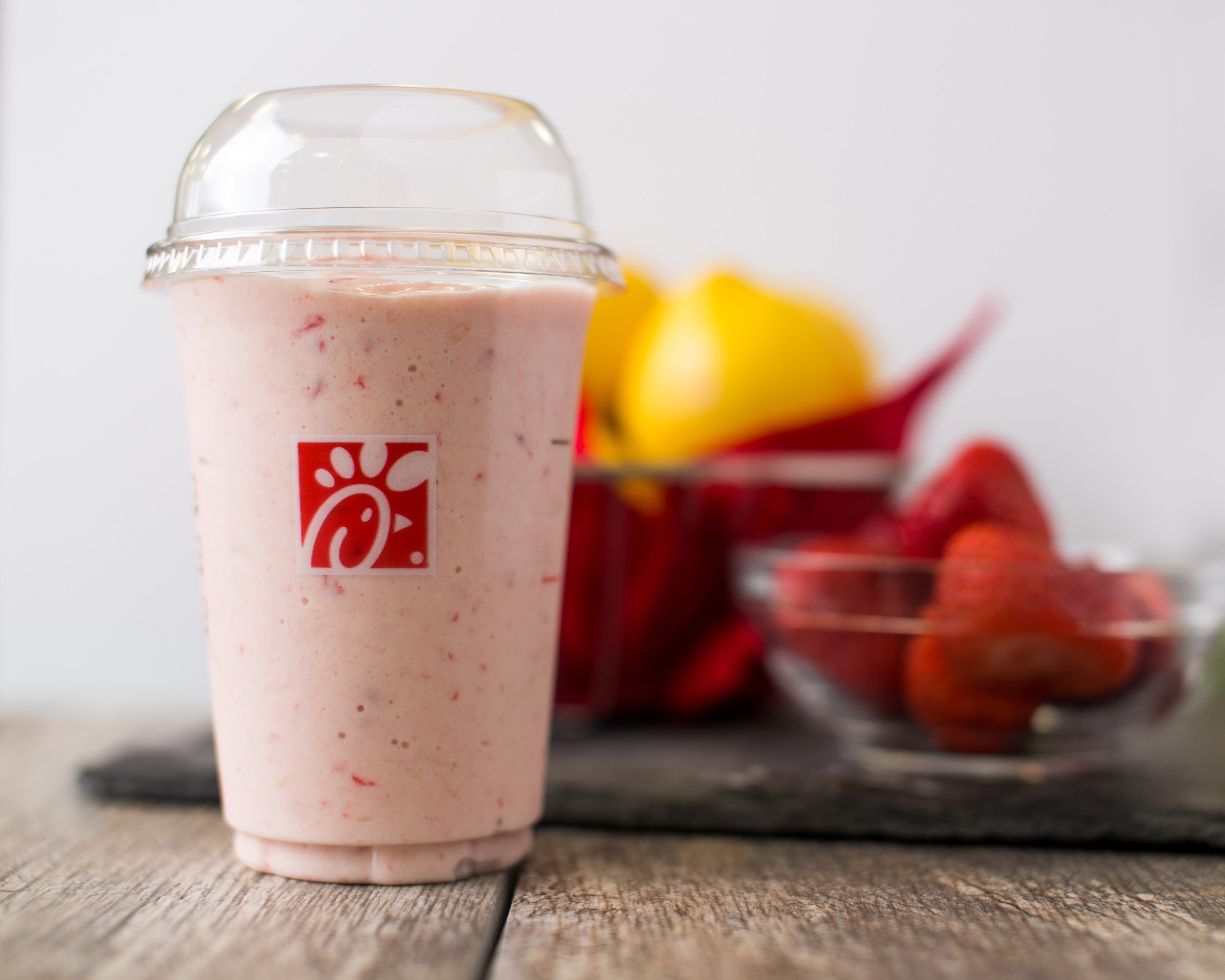 Chick-fil-A® will put a seasonal twist on a customer favorite this spring, as the company introduces Frosted Strawberry Lemonade to the menu beginning Monday, March 20 at restaurants nationwide.
Frosted Strawberry Lemonade is a hand-spun combination of Chick-fil-A's fresh squeezed Lemonade (or Diet Lemonade), its signature vanilla Icedream® and strawberry purée. This seasonal item will join the menu alongside Frosted Coffee and Frosted Lemonade as a delicious treat to be enjoyed any time of the day. A seasonal menu item, Frosted Strawberry Lemonade will be available through May 20.
Frosted Strawberry Lemonade is available in small (14-ounce) and large (20-ounce) servings with prices starting at $2.99. A small starts at 360 calories when made with regular Lemonade and 310 calories when made with Diet Lemonade.