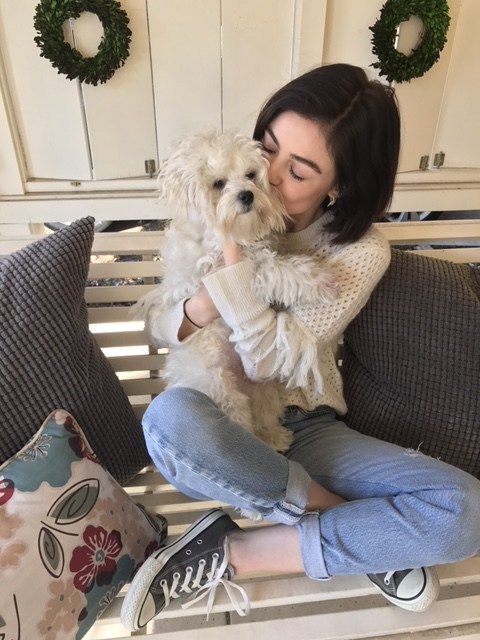 On International Women's Day, CESAR® Brand has launched "Woman's Best Friend Too," a program that highlights the special bond between women and their dogs, and turns the age-old saying of 'man's best friend' on its head. The new campaign, created by advertising agency BBDO San Francisco, features a video showcasing real women and their canine best friends who stand by their side at all times. To support the campaign, the brand has teamed up with Elias Weiss Freidman, the photographer behind the popular website and New York Times bestselling book, The Dogist, to capture the real-life stories of 14 every day women, as well as actress Lucy Hale, to share her relationship with her dog.
"CESAR Brand believes in celebrating the bond between dogs and their human companions. The 'Woman's Best Friend Too' campaign showcases the depth of the relationships between women and their pups with stories from real women in a variety of scenarios and showing how their dogs stick by their side when they need them the most," said Dan Jackson, Marketing Director at Mars Petcare. "It's a campaign that truly celebrates the love between women and their dogs."
To bring "Woman's Best Friend Too" to life, Elias Weiss Freidman took to the streets of New York, capturing images and stories of 14 real women and their canine companions. Friedman captured women from all walks of life, including Shakirah DeMesier, 29, from New York City, whose pup Khani helped her through the loss of her mother. "My mom used to call her Macaque, which means monkey in French. We're Haitian. She'd always respond to it, even though that's not her name." When Shakirah's mother passed away, Khani was there with unconditional love and playfulness to pull her out of her sadness. "We care for each other in ways that I don't think exist in a human relationship."
Actress and dog lover Lucy Hale has also joined the campaign to share her own special relationship with her dog, Elvis. As Lucy puts it, "Elvis is my majestic little creature! He joins me on the road and at home as my constant companion. His playful and mischevious personality reminds me of my childhood dog, Jack. This similarity helps keep me close to my family and friends back home in Tennessee."
The images and stories from Lucy Hale, our influencer partners, the women featured in the videos and the real women photographed as part of this series can be found online at Facebook.com/Cesar and Instagram.com/CesarCuisine. In addition the embeddable "Woman's Best Friend Too" video can be found at https://youtu.be/8UexoKOu47s.
For more information on CESAR or to find out where you can purchase online, visit cesar.com/products.