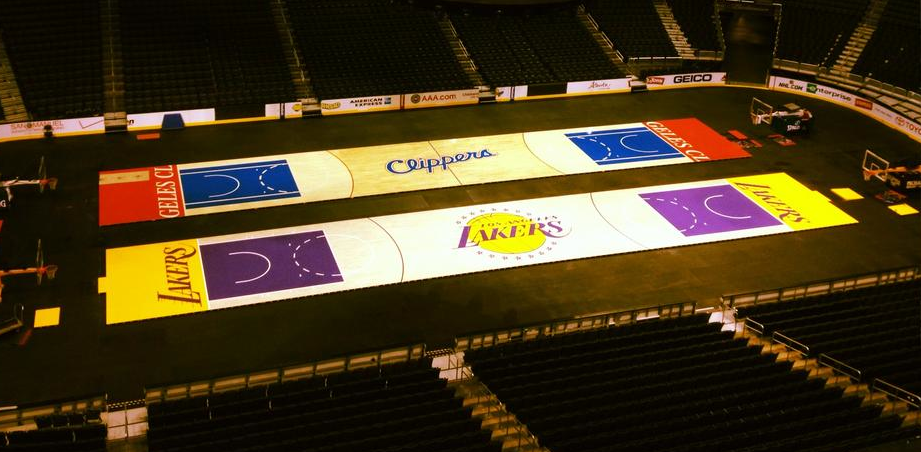 The Los Angeles Lakers are four losses from a fourth consecutive losing season, the worst multi-year stretch in the franchise's storied history. Despite their unprecedented struggles on the court, the Lakers have never been better from a boardroom persepctive.
According to the Forbes annual "Business of Basketball" list, the Lakers are valued second-highest among the NBA's 30 franchises at an estimated $3 billion, an 11 percent increase from last year. In 1979, Dr. Jerry Buss purchased the team for $67.5 million.
Meanwhile, the Los Angeles Clippers rank sixth at an estimated $2 billion, although their growth halted to zero and operating income slumped to an $11.8 million deficit. Current owner and former-Microsoft CEO Steve Ballmer purchased the team for the same $2 billion figure in 2014.
The New York Knicks, owned by James Dolan, top the list at $3.3 billion.
NBA contracts made headlines this summer as the league's new TV deal led to spike in the salary cap. Role players now earn salaries once reserved for franchise players, and the game's best talent will soon ink the first $200 million deals. Besides the Clippers, who stagnated, the other 29 teams all grew in value. With players and owners earning record sums of money, the NBA, suffice to say, has never been in better shape.