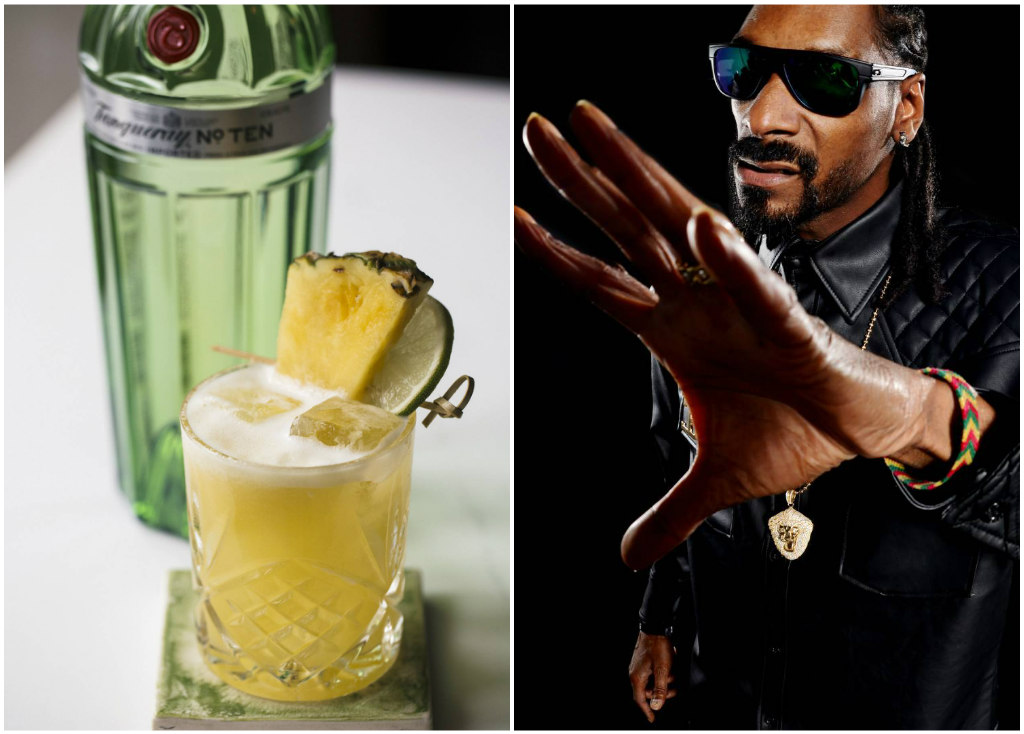 Tanqueray Gin™ announced the launch of a new strategic partnership with Snoop Dogg. The partnership brings to life the brand's focus on a Gin & Juice cocktail strategy celebrating the success of Snoop Dogg's 1993 classic hit 'Gin & Juice.' Snoop Dogg and Tanqueray remind you that whenever you sip Gin & Juice, Tanqueray is the gin of choice – and to do so responsibly.
Snoop Dogg's signature serve, The Tanqueray No. TEN 'Laid Back,' is a crisp, refreshing drink – perfect for a variety of occasions, from a summer BBQ, a night out at the club listening to your favorite beats or relaxing at home with friends. Check out the recipe...
Tanqueray No. TEN 'Laid Back' by Snoop Dogg
1 oz. Tanqueray No. TEN
1 oz. Cîroc Apple
2 oz. Fresh Pineapple Juice
Splash Club Soda
Preparation: Add all ingredients to a shaker filled with ice. Strain into Double Old Fashioned Glass. Top with a splash Club Soda.
Glassware: Double Old Fashioned
Garnish: Pineapple Wedge or Lime
For additional information on Tanqueray or the Snoop Dogg partnership, please visit http://www.tanqueray.com.