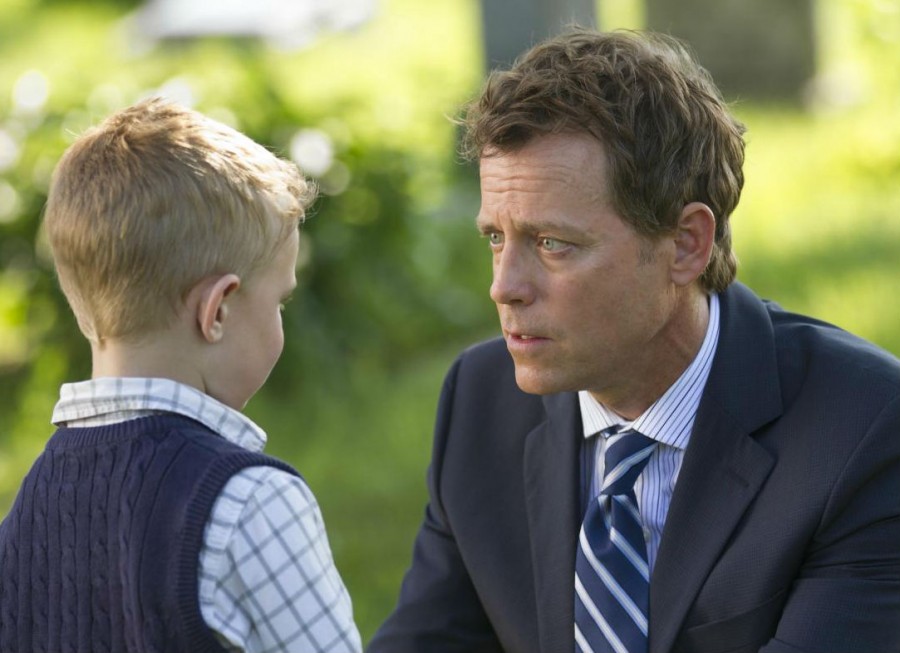 When we look back at the year of 2014, we may very well consider it the year of Christian-themed films. It isn't even Easter yet, and there have already been four faith-based films that have received national distribution: "Son of God," "God's Not Dead," the biblical epic "Noah," and now "Heaven Is For Real," a drama starring Greg Kinnear, Kelly Reilly, Thomas Haden Church and Margo Martindale.

Based on the New York Times best-selling book by Todd Burpo and Lynn Vincent, "Heaven Is For Real" is the story of a pastor grappling with his faith after his son has visions of the afterlife following a near-death experience. With a serviceable plot reliably directed by Randall Wallace, a solid cast anchored by the ever-charismatic Greg Kinnear, and a built-in audience given its religious storyline, this film should have no trouble reeling in moviegoers over Easter weekend. However, a general lack of dramatic material paired with underdeveloped subplots and stock characters will limit commercial prospects outside of its target demographic. 

In the film, Kinnear plays Todd Burpo, a man of many trades: he's a small business owner (garage door installations), a high school wrestling coach, a volunteer firefighter and the pastor of his local church in Imperial, Nebraska.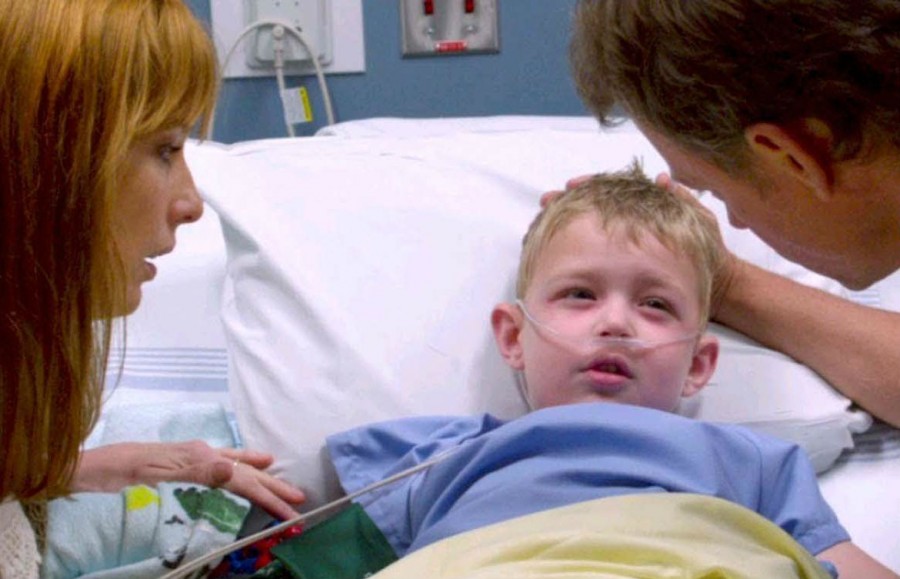 Despite these many trades, Burpo manages to just barely provide for his family, which consists of loving wife Sonja – a homemaker and choir teacher at the church – and their two young children, Colton and Cassie (Lane Styles). The Burpos live a modest and entirely normal existence in rural Middle America, and due to this plainness, the film is slow going at first. But when a series of medical setbacks overtakes The Burpos – first Todd breaks his leg during a local softball game, then his son suffers a ruptured appendix – their economic and familial stability is severely jeopardized.  

As the Burpos attempt to recover from their hardships, something miraculous comes to light: while Colton was in surgery, he claims to have visited heaven. At first, Todd and Sonja try to dismiss these visions as the byproduct of sedatives and a vivid imagination. But as the film progresses, Colton continues to divulge his visions, and their specificity is alarming. For instance, he apparently witnessed exactly what his parents were doing elsewhere while he was in surgery. He also claims to have met Jesus, his grandfather, and, most unbelievably, his deceased sister who he never even knew about. As Todd publicly grapples with the veracity of his son's visions, their tight-knit community has trouble dealing with their pastor's willingness to believe such sensational claims.  

Aside from the relatively original idea of a child having visions of the afterlife, this is all fairly well-worn territory. The Burpo clan is decidedly plain, and while that makes them more relatable to the audience, it also accounts for an overall lack of drama. Their economic setbacks are only discussed in the abstract and therefore never really strike a chord with the moviegoer.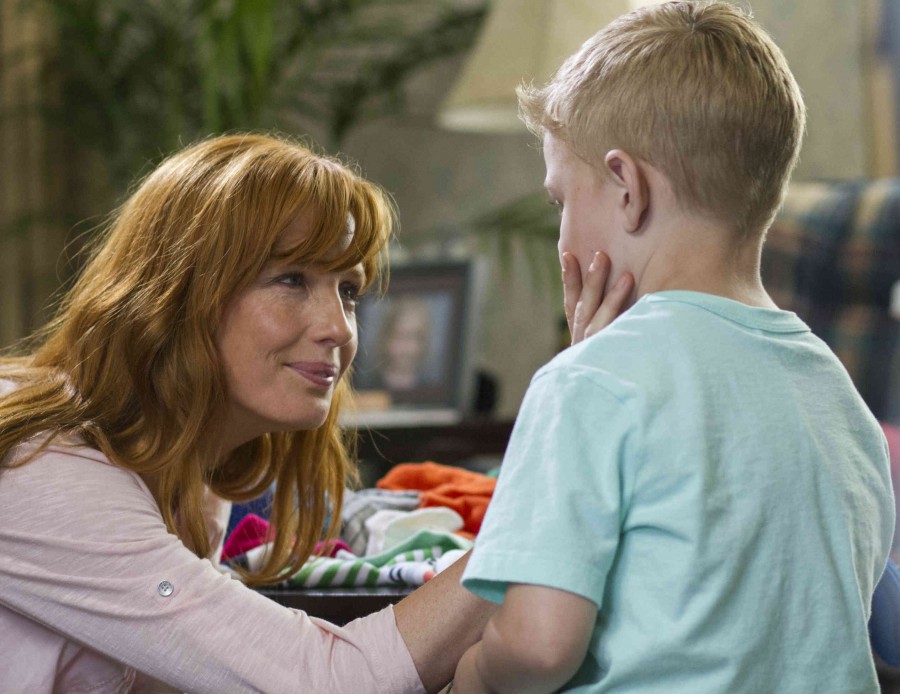 Moreover, apart from a minor subplot involving the church's dire financial straits and Margo Martindale's child dying while fighting overseas, the film is almost wholly reliant on Colton's health scare and subsequent visions as the crux of the drama, and the flimsiness of that premise becomes apparent as the film treads along.  However, co-screenwriters Randall Wallace and Chris Parker succeed in capturing the good-spirited nature of small town America and add some levity by padding the film with lighthearted moments between the family and community members.

Atmospherically, the film has a very lived-in feel about it. The setting of Imperial, Nebraska is lovingly photographed by Academy Award-winning cinematographer Dean Semler ("Dances With Wolves") and awash with vibrant colors that accentuate its beauty and inviting nature. With countless shots of sunflower fields and lush farmland, the cinematography animates the idea that, with such beauty in the world, perhaps miracles exist after all.

As evidenced by his previous films, including "We Were Soldiers" and "Secretariat," director Randall Wallace excels in extracting terrific performances from his actors. Although the storyline surrounding the family may be somewhat lacking, there is no denying their chemistry with one another. Greg Kinnear does the heavy lifting in the dramatic scenes and uses his everyman qualities and general likeability to bring his character to life. Kelly Reilly is equally affecting as the sometimes stern but always loving mother-wife who somehow maintains a clear head in an increasingly chaotic household. As Colton, newcomer Connor Corum has an off-the-charts likability factor and there's an earnestness and naturalism about him that feels spot-on, especially as the son of Greg Kinnear's character. Thomas Haden Church is plagued with a thankless secondary role but tries to offer comic relief as needed. Margo Martindale also adds some gravitas to a slightly meatier but similarly thin role.

If you're in the market for a very safe, spiritually minded experience over Easter weekend, "Heaven Is For Real" is likely the choice for you. But unbelievers beware, if you have no future plans of converting, it's probably best to pass this one up.  

By Lucas Mirabella

Rated PG for thematic material including some medical situations.

Running Time: 100 Minutes