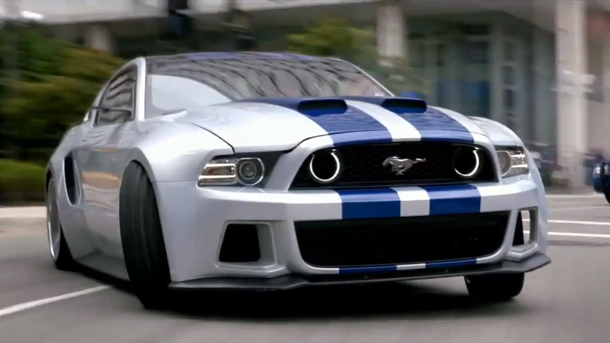 The Ford Mustang is not just a car; it's a movie star and a worldwide symbol of speed. Having appeared in over 3,000 films, the sports car has just as much draw as the actors themselves. When Mustang owners and aficionados like myself see our favorite auto brand in a film trailer, we become fixated. Dreamworks' "Need For Speed" is the latest pure car-heavy must-see movie for race adrenaline junkies and Mustang fanatics. The film's turbo driving and mind-blowing stunts are all components that could make it the next hit action movie franchise. That's right; "The Fast and the Furious" may have itself a competitor. Box office earnings have proven that car chases and daredevils draw the masses, so turning a $4 billion racing video game series into a movie was probably a good idea from producers Patrick O'Brien, John Gatins and Mark Sourian. The film is a thrill ride that makes the 130-minute running time speed right by.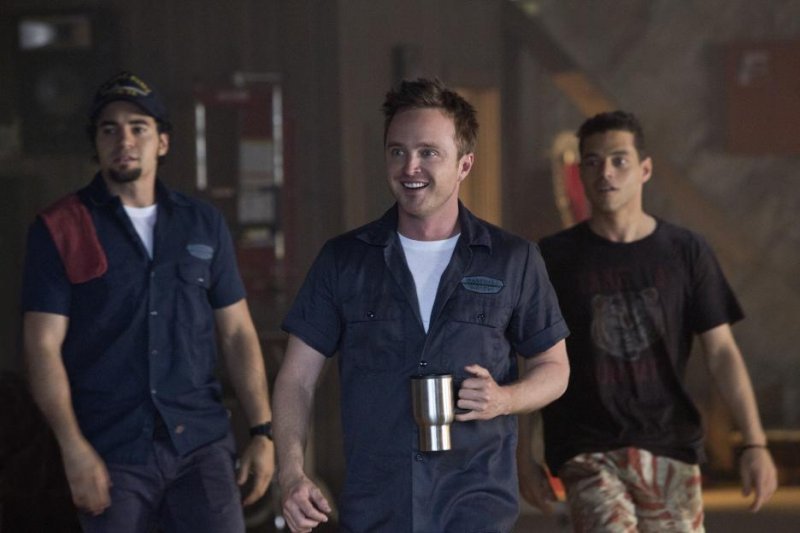 Just like the video game, "Need For Speed" puts the audience in the driver's seat; this time alongside leading man, Aaron Paul. Coming off of his memorable "Breaking Bad" performance, the actor takes on a new frame of mind with the character of Tobey Marshall. He's an upstanding citizen who runs his family's auto shop with a circle of buddies. But Marshall has a dangerous hobby: underground street circuit racing. One impromptu race turns his life inside out, sending him to prison for a crime he didn't commit. After serving time, Tobey trades his orange jumpsuit for a set of car keys. He has one mission only: to avenge the death of a friend by racing and beating the man who put him behind bars.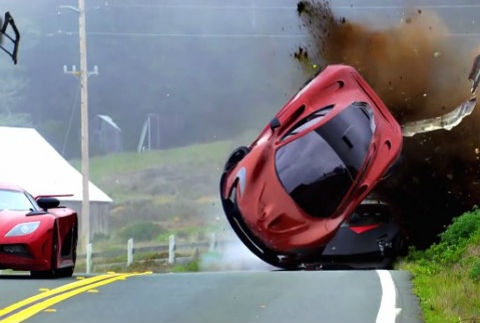 While Paul and his cast members are strong, there is one true star of the film: The Ford Mustang, or the Shelby GT500 to be exact. Director Scott Waugh's main intention when signing on to the project was to honor classic car films such as "Bullitt" with Steve McQueen, "Vanishing Point" and other testosterone-fueled movies from the 60s and 70s. The entire focus is the car, horsepower and speed. Waugh and stunt coordinator, Lance Gilbert create CGI-free car-flying, donut-spinning, maximum velocity stunts that are jaw-drop worthy. In a world where CGI seems like a requirement for most action movies, Waugh managed to create plenty of hair-raising moments throughout. That in itself is impressive filmmaking. The Shelby's co-stars might ring a bell; from a Lamborghini to a Bugatti, McLaren P1, the Swedish Koenigsegg Agera R and the Saleen S7.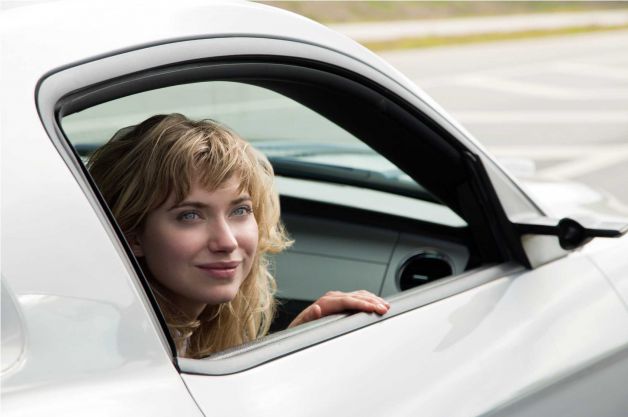 Behind the wheel, Paul proves himself to be a new version of "The King of Cool." But we'll call him "The Prince of Cool," since the king title is reserved for Steve McQueen. After seeing Paul convincingly portray a volatile meth addict for so long on TV, the actor is just as adept at playing a stable individual on the big screen. He's an action star with depth. In the passenger's seat is Imogen Poots, who isn't your typical 'hot girl' sidekick with a tight tank-top and True Religion jeans. Poots brings a quirky and smarter flavor to the love interest role. The endearing chemistry between Paul and Poots carries well throughout the majority of the film. British actor, Dominic Cooper has the dark side talent, playing a fine sleezy 'bad guy.' The comic relief is provided by Michael Keaton as the "Wolfman Jack" DJ/commentator of the race world and Tobey's three car-crazy friends played by Ramon Rodriguez, Rami Malek and Scott Mescudi, aka Kid Cudi.

Most action-race movies are expected to have some cheesy lines. Of course, there are a few, but Paul and his co-stars deliver screenwriter George Gatins' dialogue in the most entertaining way. Talented actors can make cliché lines sound good.

"Need For Speed" doesn't pretend to be anything it's not. This movie is for car enthusiasts. If your pupils dilate at the sound of an engine going 'vroom, vroom,' then this is a race you'll want to buy a ticket for.

By Pamela Price

Rated PG-13
http://www.theneedforspeedmovie.com/