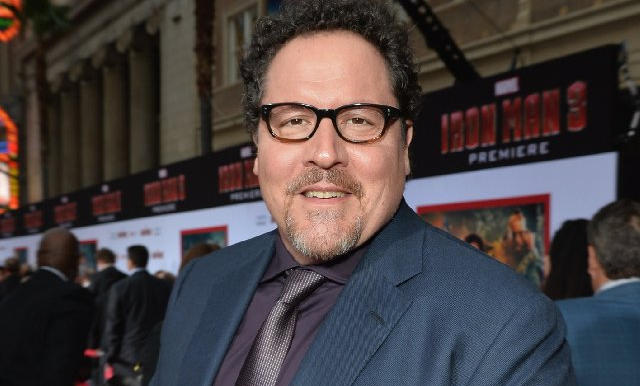 South by Southwest (SXSW) Film Conference and Festival have announced their diverse feature film lineup for 2014, running March 7 – 15, 2014 in Austin, Texas. Listed in the announcement are 115 of the features that will screen over the course of nine days. The lineup below includes 68 films from first-time filmmakers, and consists of 76 World Premieres, 10 North American Premieres and 7 U.S. Premieres. These films were selected from a record 2,215 feature-length film submissions composed of 1,540 U.S. and 675 international feature-length films. With a record number of 6,482 submissions total, the overall increase was 14% over 2013. The Midnighters feature section and the Short Film program will be announced on February 5, with the complete Conference lineup and schedule to follow on February 12.
New for 2014, SXSW introduces the "Episodic" screening category, inspired by the success of previous SXSW
programming, such as the world premieres of HBO's hit series Girls and A&E's Bates Motel. This section will
feature premieres of innovative new work hitting the small screen, including HBO's Silicon Valley, Showtime's
Penny Dreadful, AMC's Halt and Catch Fire, Hulu's Deadbeat, FOX's COSMOS: A SpaceTime Odyssey and
From Dusk Till Dawn: The Series, debuting on Robert Rodriguez's El Rey Network.
NARRATIVE FEATURE COMPETITION
Eight world premieres, eight unique ways to celebrate the art of storytelling. Selected from 1,324 films submitted to SXSW 2014. Films screening in Narrative Feature Competition are:
10,000KM (Spain)
Director: Carlos Marques Marcet, Screenwriters: Carlos Marques-Marcet, Clara Roquet Autonell
A year of a long distance relationship, two computers and two cities – Los Angeles and Barcelona, can love
survive 6,000 miles? Cast: Natalia Tena, David Verdaguer (World Premiere)
Animals
Director: Collin Schiffli, Screenwriter: David Dastmalchian
Jude and Bobbie are a young, homeless couple who masterfully con and steal in an attempt to stay one step
ahead of their addiction. They are ultimately forced to face the reality of their situation when one of them is
hospitalized. Cast: David Dastmalchian, Kim Shaw, John Heard (World Premiere)
Before I Disappear
Director/Screenwriter: Shawn Christensen
Based on the 2013 Academy Award® winning short film Curfew. At the lowest point of his life, Richie gets a call
from his estranged sister, asking him to look after his eleven-year-old niece, Sophia, for a few hours.
Cast: Shawn Christensen, Fatima Ptacek, Emmy Rossum, Paul Wesley, Ron Perlman, Richard Schiff (World Premiere)
Fort Tilden
Directors/Screenwriters: Sarah-Violet Bliss, Charles Rogers
It shouldn't be this hard for Allie and Harper to get to the beach.
Cast: Bridey Elliott, Clare McNulty, Griffin Newman, Jeffrey Scaperrotta, Neil Casey (World Premiere)
The Heart Machine
Director/Screenwriter: Zachary Wigon
A man begins to suspect that his long-distance girlfriend, whom he met online but has never met in person, has
been living in the same city the whole time and sets out to find her.
Cast: John Gallagher Jr., Kate Lyn Sheil, David Call, Louisa Krauss (World Premiere)
I Believe in Unicorns
Director/Screenwriter: Leah Meyerhoff
I Believe in Unicorns follows the lyrical journey of an imaginative teenage girl who runs away from home with an
older punk rock drifter, but not even unicorns can save her now.
Cast: Natalia Dyer, Peter Vack, Julia Garner, Amy Seimetz, Toni Meyerhoff (World Premiere)
The Mend
Director/Screenwriter: John Magary
A dark comedy about rage, doubt, lust, madness and other brotherly hand-me-downs.
Cast: Josh Lucas, Stephen Plunkett, Lucy Owen, Mickey Sumner, Austin Pendleton (World Premiere)
Wild Canaries
Director/Screenwriter: Lawrence Michael Levine
When their elderly neighbor suddenly drops dead, a young Brooklyn couple investigates signs of foul play.
Cast: Sophia Takal, Lawrence Michael Levine, Alia Shawkat, Annie Parisse, Jason Ritter (World Premiere)
DOCUMENTARIES
Selected from 892 submissions, the eight world premieres in the Documentary Feature category bring real world
stories to life, demonstrating innovation, energy and bold voices.
Films screening in Documentary Feature Competition are:
Beginning With The End
Director: David Marshall
Beginning With the End takes viewers on a profound, and profoundly moving, journey with a group of high
school seniors working as trained hospice volunteers -- a story of beginnings and endings in a year of selfdiscovery
and awakening. (World Premiere)
Born To Fly
Director: Catherine Gund
Born To Fly pushes the boundaries between action and art, daring us to join choreographer Elizabeth Streb and
her dancers in pursuit of human flight. (World Premiere)
*SXsports screening
The Great Invisible
Director: Margaret Brown
Penetrating the oil industry's secretive world, The Great Invisible examines the Deepwater Horizon disaster
through the eyes of oil executives, explosion survivors and Gulf Coast residents who were left to pick up the
pieces when the world moved on. (World Premiere)
The Immortalists
Directors: Jason Sussberg, David Alvarado
Two eccentric scientists struggle to create eternal youth in a world they call "blind to the tragedy of old age." As
they battle their own aging and suffer the losses of loved ones, their scientific journeys ultimately become
personal. (World Premiere)
Impossible Light
Director: Jeremy Ambers
Impossible Light reveals the drama and the daring of artist Leo Villareal and a small team of visionaries who
battle seemingly impossible challenges to turn a dream of creating the world's largest LED light sculpture into a
glimmering reality. (World Premiere)
Mateo
Director: Aaron I. Naar
Mateo follows America's most notorious white mariachi singer on his misadventures in Cuba.
(World Premiere)
Print the Legend
Directors: Luis Lopez, Clay Tweel
The 3D Printing revolution has begun. Who will make it? (World Premiere)
Vessel
Director: Diana Whitten
A fearless sea captain, Dr. Rebecca Gomperts, sails a ship through loopholes in international law, providing
abortions on the high seas, and leaving in her wake a network of emboldened activists who trust women to
handle abortion on their own terms. (World Premiere)
FEATURE HEADLINERS
Big names, big talent: Headliners bring star power to SXSW, featuring red carpet premieres & gala film events
with major & rising names in cinema.

Chef
Director/Screenwriter: Jon Favreau
Chef is a rich and vibrant comedy - the story of Carl Casper (Favreau), who loses his chef job and cooks up a
food truck business in hopes of reestablishing his artistic promise. At the same time, he tries to reconnect with
his estranged family.
Cast: Jon Favreau, Sofia Vergara, Scarlett Johansson, John Leguizamo, Bobby Cannavale, Dustin Hoffman,
Oliver Platt, Robert Downey, Jr., Emjay Anthony (World Premiere)
Joe
Director: David Gordon Green, Screenwriters: Larry Brown, Gary Hawkins
A gripping mix of friendship, violence and redemption erupts in the contemporary South in this adaptation of
Larry Brown's novel. Cast: Nicolas Cage, Tye Sheridan (U.S. Premiere)
Neighbors
Director: Nicholas Stoller, Screenwriters: Andrew J. Cohen, Brendan O'Brien
Seth Rogen, Zac Efron and Rose Byrne lead the cast of Neighbors, a comedy about a young couple suffering
from arrested development who are forced to live next to a fraternity house after the birth of their newborn baby.
Cast: Seth Rogen, Zac Efron, Rose Byrne, Christopher Mintz-Plasse, Dave Franco, Ike Barinholtz, Lisa Kudrow
(Worldwide Debut – work-in-progress)
Predestination (Australia)
Directors/Screenwriters: Michael Spierig, Peter Spierig
A riveting adventure through time centered on a secret government time traveling agency designed to prevent
future killers and terrorists from committing their crimes.
Cast: Ethan Hawke, Sarah Snook, Noah Taylor (World Premiere)
SXSW FILM ANNOUNCES 2014 FEATURES LINEUP

Veronica Mars
Director/Screenwriter: Rob Thomas, Screenwriter: Diane Ruggiero
Years after walking away from her past as a teenage private eye, Veronica Mars gets pulled back to her
hometown, an ex-boyfriend with baggage, and an unraveling murder mystery.
Cast: Kristen Bell, Jason Dohring, Krysten Ritter, Ryan Hansen, Enrico Colantoni (World Premiere)
NARRATIVE SPOTLIGHT
High profile narrative features receiving their World, North American or US Premieres at SXSW.
Films screening in Narrative Spotlight are:
Break Point
Director: Jay Karas, Screenwriters: Gene Hong, Jeremy Sisto
Two estranged brothers reunite to make an improbable run at a grand slam tennis tournament. The mismatched
pair, with some unlikely help from a precocious 11-year-old boy, re-discover their game and their brotherhood.
Cast: Jeremy Sisto, David Walton, Joshua Rush, J.K. Simmons, Amy Smart (World Premiere)
*SXsports screening
CESAR CHAVEZ
Director: Diego Luna, Screenwriters: Keir Pearson, Timothy J. Sexton
Chávez chronicles the birth of a modern American movement led by famed civil rights leader and labor
organizer, Cesar Chavez. Cast: Rosario Dawson, John Malkovich, Michael Pena, America Ferrera, Gabriel
Mann (North American Premiere)
Faults
Director/Screenwriter: Riley Stearns
An expert on cults is hired by a mother and father to kidnap and deprogram their brainwashed daughter. He
soon begins to suspect the parents may be more destructive than the cult he's being hired to save her from.
Cast: Leland Orser, Mary Elizabeth Winstead, Chris Ellis, Lance Reddick, Jon Gries (World Premiere)
The Frontier
Director/Screenwriter: Matt Rabinowitz, Screenwriter: Carlos Colungu
An estranged son travels back home to confront his overbearing father to see if there is any relationship left
between them.
Cast: Max Gail, Coleman Kelly, Anastassia Sendyk, Katherine Cortez, Oliver Seitz (World Premiere)
Kelly & Cal
Director: Jen McGowan, Screenwriter: Amy Lowe Starbin
Kelly & Cal explores the heartfelt, somewhat absurd moments in our lives when we seek out a little bit of extra
attention. Cast: Juliette Lewis, Jonny Weston, Josh Hopkins, Cybil Shepherd (World Premiere)
The Mule (Australia)
Directors: Angus Sampson, Tony Mahony, Screenwriters: Leigh Whannell, Angus Sampson
In 1983, a naive man is detained by Australian Federal Police with lethal narcotics hidden in his stomach.
Caught, 'The Mule' makes a desperate choice...to defy his bodily functions and withhold the evidence...literally.
Cast: Hugo Weaving, Angus Sampson, Leigh Whannell, Ewen Leslie, Geoff Morrell, Georgina Haig, Noni
Hazlehurst, John Noble (World Premiere)
A Night In Old Mexico (USA / Spain)
Director: Emilio Aragón, Screenwriter: William D. Wittliff
Forced to give up his land and home, Texas rancher Red Bovie isn't about to retire quietly in a dismal trailer
park. Instead he hits the road with his estranged grandson for one last adventure.
Cast: Robert Duvall, Jeremy Irvine, Angie Cepeda, Luis Tosar, Joaquín Cosio (World Premiere)
SXSW FILM ANNOUNCES 2014 FEATURES LINEUP

Patrick's Day (Ireland)
Director/Screenwriter: Terry McMahon
A young man with mental health issues becomes intimate with a suicidal air hostess but his obsessive mother
enlists a dysfunctional cop to separate them.
Cast: Kerry Fox, Moe Dunford, Catherine Walker, Philip Jackson (World Premiere)
Sequoia
Director: Andy Landen, Screenwriter: Andrew Rothschild
Faced with stage three cancer, a young woman sets out to end her life on her own terms, in Sequoia National
Park. Cast: Aly Michalka, Dustin Milligan, Todd Lowe, Demetri Martin, Sophi Bairley (World Premiere)
She's Lost Control
Director/Screenwriter: Anja Marquardt
Ronah's life unravels when she starts working with a new client, Johnny.
Cast: Brooke Bloom, Marc Menchaca, Dennis Boutsikaris, Laila (North American Premiere)
Take Care
Director/Screenwriter: Liz Tuccillo
After being hit by a car, a woman (Leslie Bibb) comes home to realize her friends don't really want to take care
of her. Desperate for help, she turns to an unlikely source.
Cast: Leslie Bibb, Thomas Sadoski, Betty Gilpin, Michael Stahl David, Nadia Dajani (World Premiere)
Thank You a Lot
Director/Screenwriter: Matt Muir
A struggling, two-bit music manager will lose his job unless he signs a reclusive country music singer, James
Hand, who also happens to be his estranged father. Cast: Blake DeLong, James Hand, Robyn Rikoon, Sonny
Carl Davis, Jeffery Da'Shade Johnson (World Premiere)
Things People Do
Director: Saar Klein, Screenwriters: Joe Conway, Saar Klein
Bill Scanlin loses his job and embarks on a life of crime. As Bill stays ahead of the law, he discovers that
sometimes the only thing worse than getting caught is getting away with it.
Cast: Wes Bentley, Jason Isaacs, Vinessa Shaw, Haley Bennett (North American Premiere)
Two Step
Director/Screenwriter: Alex R. Johnson
Two Step is a fast-paced Texas thriller in which the lives of James, a directionless college dropout, and Webb, a
career criminal with his back against the wall, violently collide.
Cast: Beth Broderick, James Landry Hébert, Skyy Moore, Jason Douglas, Ashley Rae Spillers (World Premiere)
We'll Never Have Paris
Directors: Jocelyn Towne, Simon Helberg, Screenwriter: Simon Helberg
We'll Never Have Paris is a clumsy and at once human account of screwing up on a transcontinental level in a
noble effort to win back "the one." Cast: Simon Helberg, Maggie Grace, Melanie Lynskey, Alfred Molina,
Zachary Quinto, Jason Ritter (World Premiere)
More listings at www.sxsw.com