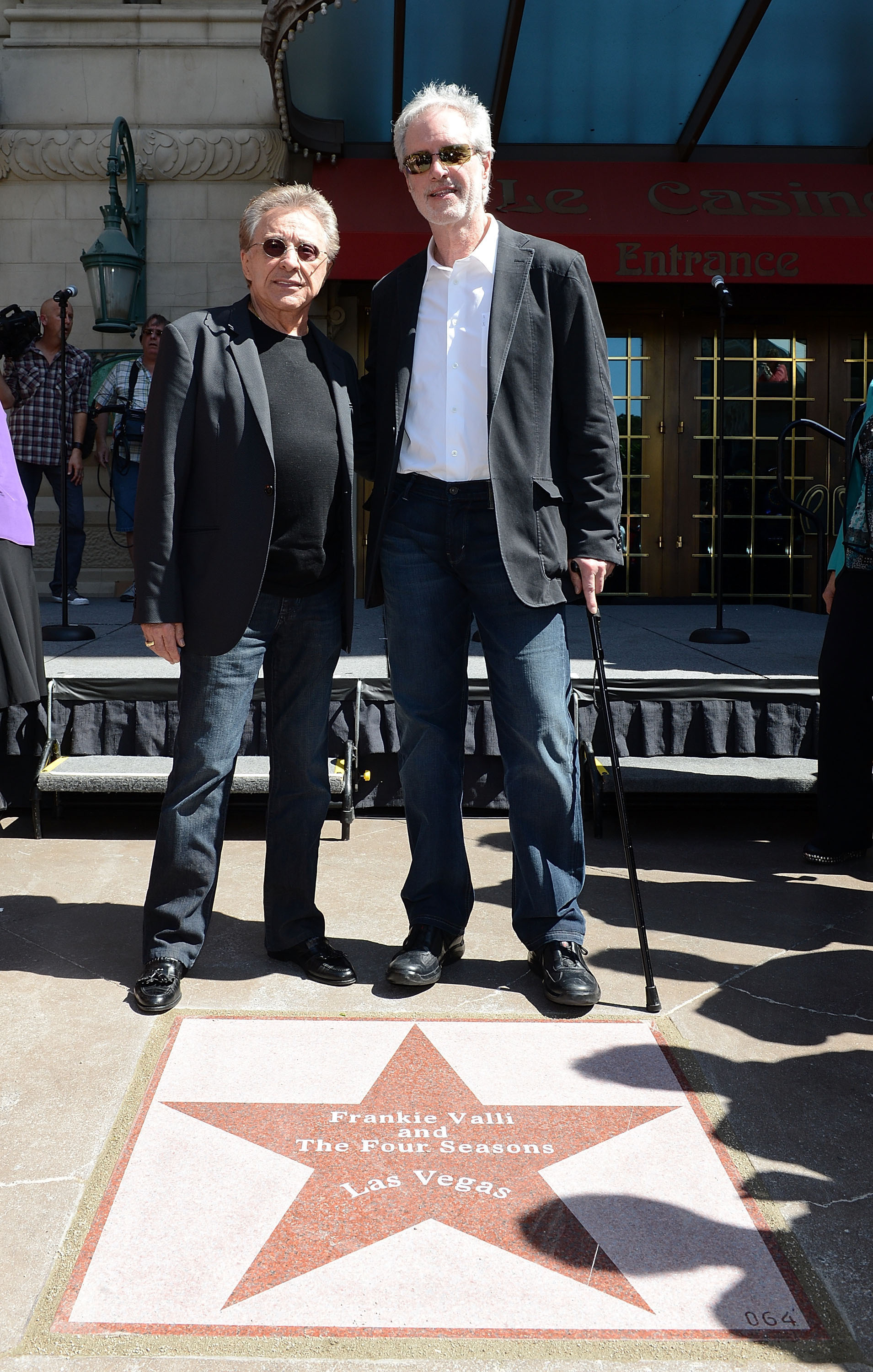 The smash-hit show JERSEY BOYS celebrated its fifth anniversary in Las Vegas by presenting a star to Frankie Valli and TheFour Seasons on the "Las Vegas Walk of Stars" outside of the show's home, Paris Las Vegas. Original Four Seasons group members Frankie Valli and Bob Gaudio were at the event to receive the commemorative star. It was the 64th star to be unveiled on Las Vegas Boulevard.
"It is a real honor to receive a star on the 'Las Vegas Walk of Stars' in celebration of the show's fifth anniversary in this city," says Frankie Valli.  "Bob and I are thrilled to be here to accept the star and to celebrate this milestone with the talented cast."
"I can't think of a better way to commemorate five years in Las Vegas than by presenting Frankie Valli and The Four Seasons with a star on the Las Vegas Walk of Stars," says JERSEY BOYS producer Michael David. "None of this would be possible without them and we are so pleased that Las Vegas audiences, as well as audiences across the globe, have continued to embrace this show."