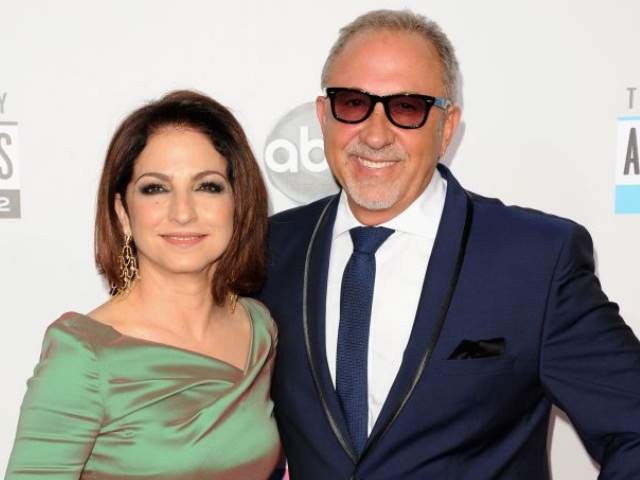 Gloria and Emilio Estefan are going to Broadway. Today, the Nederlander Organization along with Estefan Enterprises announced that they are in the process of developing and producing a new Broadway show inspired by the music made famous by international superstar Gloria Estefan and her husband musician/producer and entrepreneur Emilio Estefan. The musical will be set in a way that tells the Estefans' riveting life story, detailing their journey from Cuba to superstardom.
With seven Grammy Awards and over 100 million albums sold worldwide, Gloria Estefan is the most successful crossover performer in the history of Latin music. In addition to her chart-topping hit songs "Conga,""The Rhythm is Going To Get You" and "1, 2, 3," among others, she has received numerous honors and awards over the course of her illustrious career, such as an Oscar-nomination, a Hollywood Walk of Fame star, and the Ellis Island Congressional Medal of Honor (the highest award that can be given to a naturalized U.S. citizen).
With over 30 Grammy nominations and 19 Grammy Awards, Emilio Estefan is a world-renowned music, television and film producer who has been instrumental in shaping, developing and directing the careers of his superstar wife, Gloria, as well as the likes of Shakira, Ricky Martin, Jennifer Lopez, Marc Anthony and Jon Secada.
"We are very excited to share this story, which is based on hope, determination and the belief that with hard work and passion, our dreams can become our reality. Our music has been a true reflection of who we are, where we came from and the journey that has brought us to where we are today," the Estefans said of the creation of the theatrical interpretation of their lives. "Sharing our life story through music will give us a new opportunity to honor our roots and, hopefully, to be able to inspire generations to come."